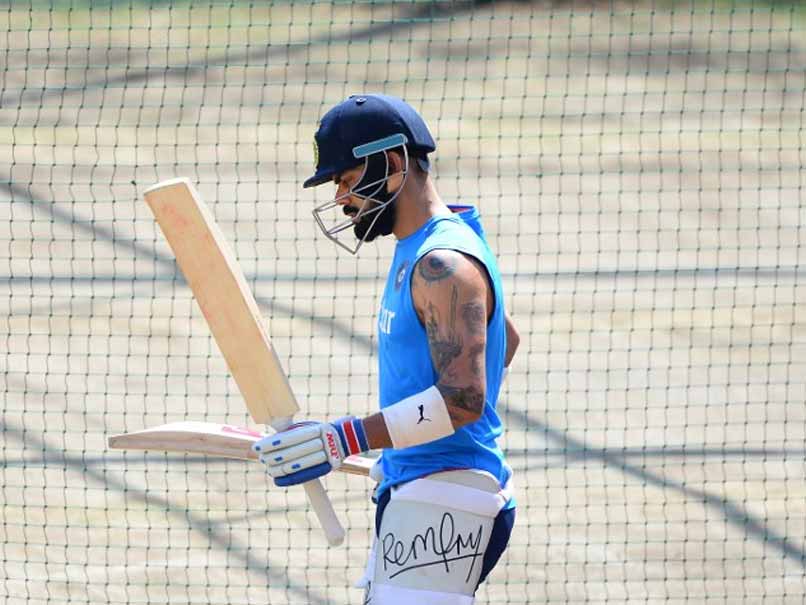 Steve Smith predicts Ranchi pitch to crumble.
© AFP
With the four-match Test series level at 1-1, the Ranchi pitch may well play a vital role as India take on Australia in the vital 3rd Test from Thursday. In both the previous Tests, the track played an important role and the rival captains on Wednesday had differing views on how this pitch would play. Indian skipper Virat Kohli refused to attach any importance to the track and felt that the external conditions would determine how the pitch would behave. "A lot of things like weather go behind how the pitch would behave. In hot and humid conditions, we get reverse swing. It's not just the wicket but external conditions play a role," Kohli said on the eve of the third Test.
"I've not seen a cricketer who can predict the outcome after seeing a pitch. I think it's hard to assess how much it will turn or seam. That's why it's said cricket is a complicated sport. You have to be always prepared," the Indian captain added.
However, Kohli's Australian counterpart Steve Smith was firm in his belief that another rank turner was on offer and the Ranchi track would be no different from what they got in Pune and Bengaluru. He thinks it would start "breaking up" from the second day.
"This wicket is no different. I think the first day, it will hold together reasonably well and then start to break up from there. So again, it's about adapting to what we're dealt with out in the middle and ensuring that we can be in the contest for a long time," he said.
Expecting slow and low bounce, Smith said they would look to hit the stumps and stick to the basics.
"I think you have to be hitting the stumps majority of the times. You have to keep things as simple as you can, try and build pressure and perhaps take wickets in different ways. We've got plans in these kinds of wickets, where there isn't much bounce," he said.
"You obviously have to adapt to whatever the wicket is doing. So I don't think forgetting the wicket is probably the right way around it. You need to know what you're likely to expect and play according to what the wicket is."
The ICC Match Referee Chris Broad had rated the Pune wicket as 'poor', while Bengaluru was termed 'below average'. Now all eyes are on the Ranchi track, which appears dry and devoid of any grass.
(With inputs from PTI)