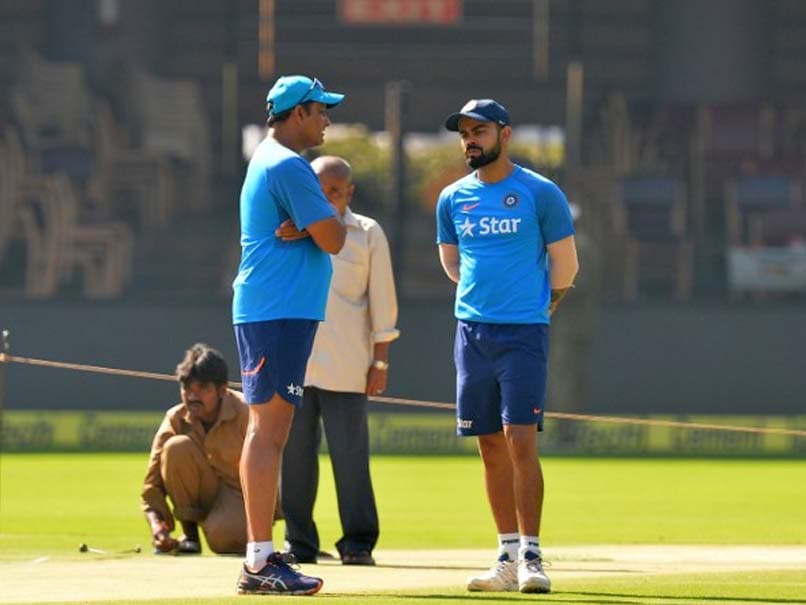 Virat Kohli is still recovering from the right shoulder injury.
© AFP
The uncertainly surrounding India captain Virat Kohli's fitness continued with the batsman himself stating on Friday that he would play the crucial 4th Test in Dharamsala only if he is 1005 fit. Kohli is still recovering from the right shoulder injury he picked up while fielding during the Ranchi Test and this has been the centre of attention, both on and off the field.
"I will only play if I am 100 per cent fit," Kohli said during the pre-match press briefing in Dharamsala on Friday.
"I need to assess the fitness situation with the physio (Patrick Farhart)," Kohli further added.
"We will take a call on whether to play or not tonight or tomorrow morning," he added.
There were conjectures galore on Kohli's fitness from Thursday, when he did not bat at the nets.
The concerns grew later in the day when young batsman Shreyas Iyer was named a possible replacement for Kohli, in the event he was not able to play.
Kohli's shoulder injury not only was a concern on the field, it became an issue off it too with the Australians using it to take a dig at the Indian skipper.
Kohli, not to be outdone, also used this peg to counter the Australians and it became the second big issue of the series after the 'brain fade' episode of Bengaluru.