Story Progress
Back to home
India vs Australia: Virat Kohli And Co. Go Trekking To Overcome Pune Loss
Following their massive 333-run defeat in the first Test against Australia, the Indian team appears to be taking a break to refresh themselves before the next Test on March 4 in Bengaluru.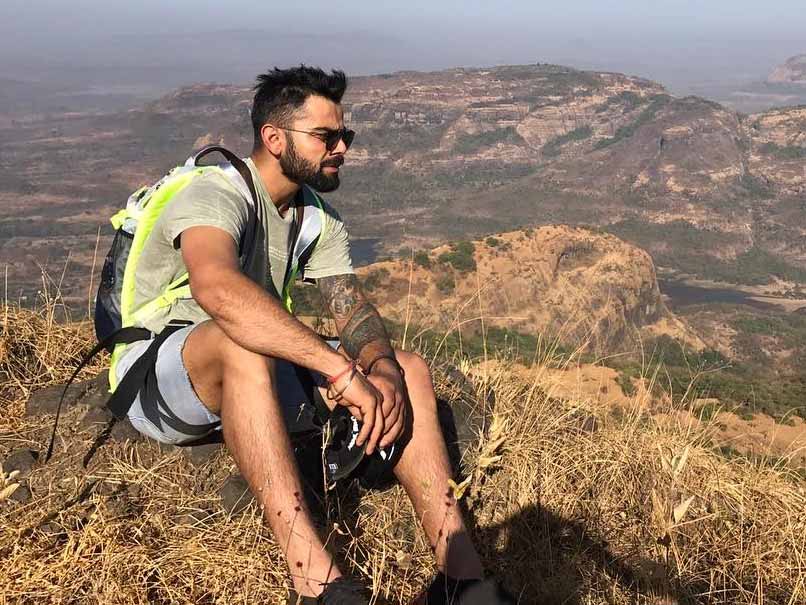 India vs Australia: Virat Kohli tweeted this picture of him sitting atop a mountain.
© Virat Kohli/Twitter
Highlights
Team India go trekking after losing the 1st Test to Australia

Kohli, Ashwin, Jadeja, Rahane posted pics on their social media handles

The 2nd Test between India and Australia will start on March 4
The Indian cricket team suffered one of its heaviest losses in Test cricket when they were demolished by Australia in the opening Test in Pune. The 333-run defeat brought an end to India's 19-match unbeaten run in Tests. With the second Test slated for March 4 in Bengaluru, Kohli and his teammates took a break from cricket by going trekking on Monday. The likes of Kohli, Ravichandran Ashwin, Ajinkya Rahane along with his wife and Ravindra Jadeja all posted pictures of the team outing on their social media handles.

While no other player mentioned the venue of the outdoor excursion, Jadeja tagged his location as the Tamhini Ghat Trek, which is situated about 80 km from Pune.

Kohli tweeted a picture of himself with a backpack, sitting atop a mountain with a picturesque background showcasing the entire range.
Everyday is a blessing and an opportunity. Be grateful and keep moving ahead. pic.twitter.com/zaq1gPlkwR

— Virat Kohli (@imVkohli) February 27, 2017
Ashwin, who had a moderate outing in Pune, shared a picture of himself and Tamil Nadu teammate Abhinav Mukund with a caption that read "Trekking".
A post shared by Ravichandran Ashwin (@rashwin99) on
Rahane and his wife Radhika too seemed to be enjoying their time together and posted pictures of the outing.
Jadeja too took the opportunity to post a picture with the Indian flag.
A break from cricket might just be the thing that Kohli and his team needed after being outclassed in Pune.
Topics mentioned in this article