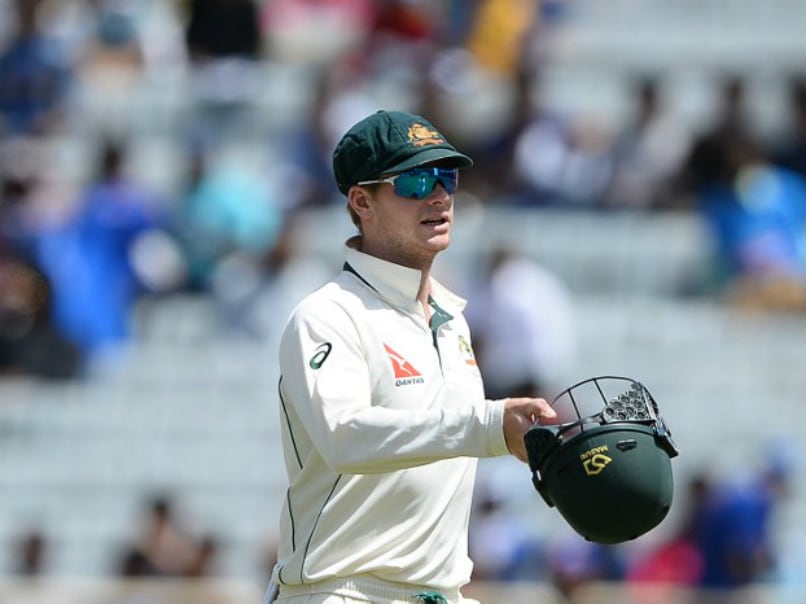 Sunil Gavaskar pointed to a very important statistic with regards to Australia's referrals.
© AFP
Former India captain Sunil Gavaskar on revisited the 'brain fade' controversy as he brought to light a remarkable statistic about Australia's DRS referrals. During an exclusive chat with NDTV, Gavaskar pointed to the dismal record of Steve Smith's men when it comes to reviewing decisions after the 'brain fade' row. "After the brain fade incident, Australia have used 12 referrals and got just one right. I think they got seven out of 16 spot on before the brain fade controversy. I'm not sure of exact number. But you need to look at this a lot more closely," the legendary batsman said.
Gavaskar also hit out at in the Australian camp who are constantly criticising Indian captain Virat Kohli.
"Don't give importance to these guys. They are frustrated," he said.
Smith's gesture in Bengaluru of taking help from his teammates in the dressing room for a DRS call after he was adjudged LBW by umpire Nigel Llong erupted into a controversy as Kohli at the post-match news conference did not utter the word "cheat" but said it "falls in that bracket".
It led to an exchange between the two rival captains before ICC intervened and brokered peace without penalising anyone in what was snowballing into another controversy like the bitter 'monkeygate' episode.
Gavaskar had also been critical of the ICC for not taking any action against Smith.
Barely had the dust settled on the Bengaluru issue, things against erupted as Kohli's shoulder injury in the Ranchi Test led to another debate between the two sides.
Allegations and denials flew thick and fast between rival captains with the India skipper alleging that his team's physio Patrick Farhart was "disrespected" by Australians during the 3rd Test in Ranchi.
Kohli said that some Australians unnecessarily taunted Farhart but Smith rubbished the claim.