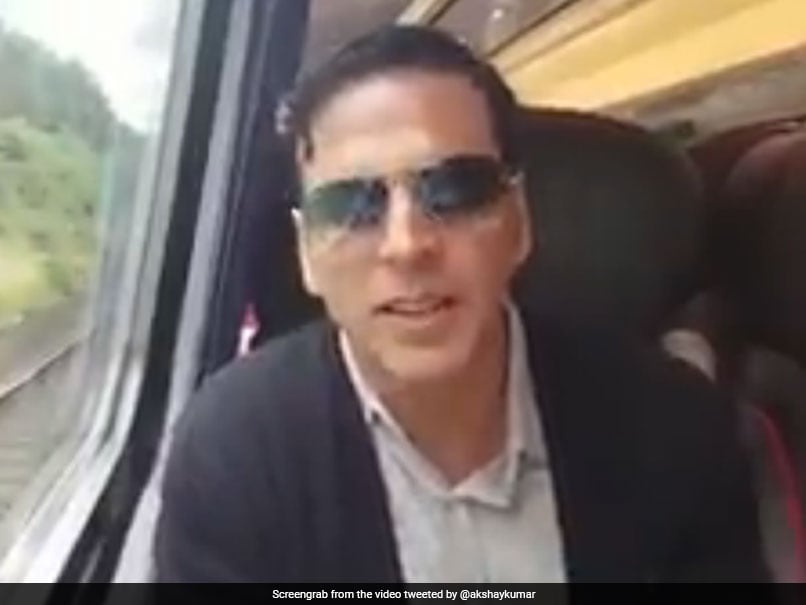 Akshya Kumar also went on to tweet his encouragement for the Indian women's cricket team.
© Twitter
The packed Lord's stands for the ICC Women's World Cup 2017 final also had some celebrities at hand, with Bollywood superstar Akshay Kumar in his elements, cheering on the Indian women's team as they tried to chase down the 229-run target against England and claim their maiden title at the world stage.
"This is how excited I am, never in my life have I run for a train barefoot to make it in time for a match!! Come on #WomenInBlue #WWC17Final..." Akshay tweeted while on his way to London.
He also went on to tweet his encouragement for the Indian girls, who were finding the going a tad difficult in the middle overs.
He was also in focus on television, with the commentators mentioning his presence in the stands.
India are playing their second World Cup final, the last having come in 2005, when they lost to Australia.
This tournament has seen them swing from four big wins to two fairly heavy losses and then another couple of victories to carry them into the final.
India beat New Zealand in the virtual quarter-final to make it to the semi-finals, where they stopped defending champions Australia in a fairly comprehensive win to make it to the final against the formidable English women.