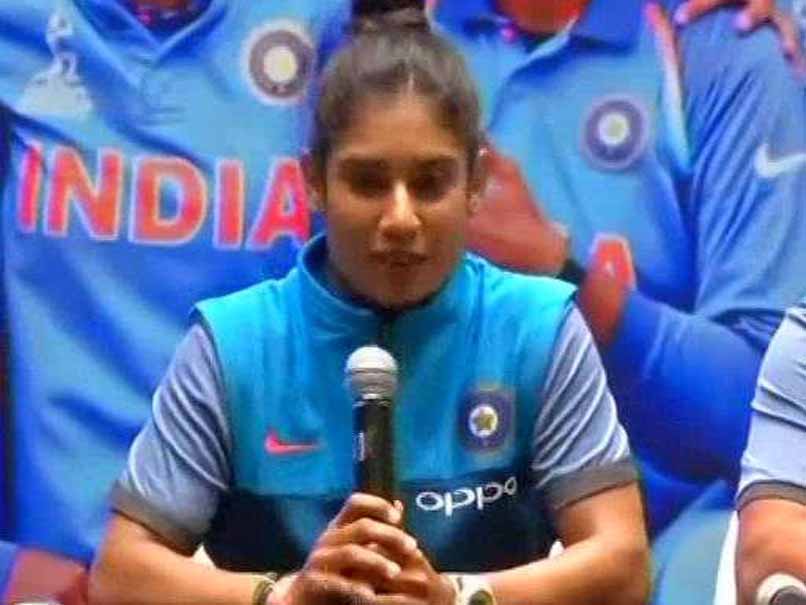 Mithali Raj spoke the media after returning to Mumbai from England.
The Indian women's team captain Mithali Raj believes that their reaching the final of the ICC Women's World Cup was just the beginning of good times for Indian women's cricket in India. Mithali and the support staff fielded questions in Mumbai on Wednesday after the team returned from England following a successful tournament. The Indian women outclassed pre-tournament favourites Australia in the semis but lost a close final to hosts England, going down by nine runs in a game they looked good to win at one stage.
"It is just the beginning of good times for women's cricket," Mithali said.
The team has been a hot topic among the cricket followers of India for the last ten days or so.
"The win over England in the first match was a big boost for the team," she added.
Asked about any criticism that the side may have faced about the manner in which things happened, Mithali was dismissive.
"I always listen to myself, team and the staff, not critics," was her answer.
Asked if there should be a tournament like the Indian Premier League for women in India, Mithali said this was something for the Board of Control for Cricket in India to deal with.
"If something like this is started in India, it will help players get exposure but it's up to the BCCI," she said.
India had a sensational start to the tournament, beating eventual champions England in the opener and then notched up three more wins before going down to Australia and South Africa.
That left them with a must-win league match with New Zealand which they won and then got the better of Australia in the semi-finals.
"I can proudly say that I have led the team well," Mithali said, summing up her own tournament. "The captain is what the team is."