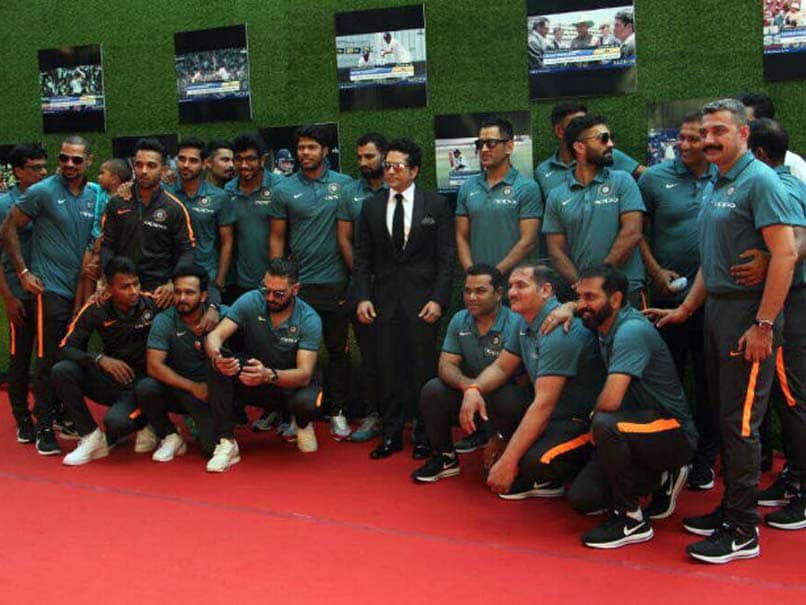 Members of the Indian team tweeted their appreciation for the biopic on Tendulkar's life
© NDTV
What better inspiration for the Indian cricket team ahead of the ICC Champions Trophy 2017 than watching a biopic on the life of one the sport's best. Almost every cricketer in the current squad grew up admiring Sachin Tendulkar, not only as a cricketer but the way he went about his career. As soon as Indian skipper Virat Kohli finished with his media formalities, the team gathered at a theatre in Versova for the premiere of 'Sachin: A Billion Dreams'. The initiative was taken by the Master Blaster himself. Some cricketers were spotted with their family members while the skipper Kohli was seen with his girlfriend Anushka Sharma.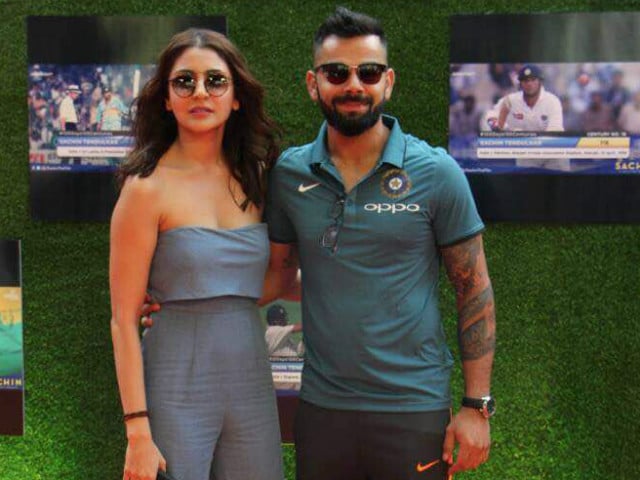 Yuvraj Singh was the first one to post a selfie and others followed suit.
After the premiere, Indian pacer Bhuvneshwar Kumar took to Twitter and wrote, "Revived some inexplicable memories today! Attended the premier of Sachin A Billion Dreams, it's a great story by the great man @sachin_rt
Ajinkya Rahane, a vital cog in the Team India wheel, also took to social media to share his experience. He thinks that the film is a great inspiration. He wrote, "thank you Sachin Sir for inspiring everyone Indian @sachin_rt."
India opener Shikhar Dhawan, who was seen with his son, posted a selfie with Sachin and seemed amazed by the film. He said," Loved watching @sachin_rt pajhi's movie, its amazing. Always lovely meeting him."
KL Rahul, who is not part of the Champions Trophy squad, was in awe of Tendulkar's life shown in the film. He shared his feelings on Twitter and couldn't stop writing, "Congrats paaji!Had goosebumps watchin your movie.U always inspire me n ur movie will nw inspire billions! @sachin_rt."
The tournament in England and Wales will start from June 1 where India will start their campaign against arch-rivals Pakistan on June 4.
'Sachin: A Billion Dreams' traces Tendulkar's cricket journey, as he ruled the pitch for 24 years carrying the hopes and aspirations of a billion people on his shoulders and smashed records to attain his iconic position.
Directed by Emmy-nominated James Erskine, the movie is set to release on May 26 (Friday). The film has already been declared tax-free in the states of Kerala, Maharashtra and Chhattisgarh.