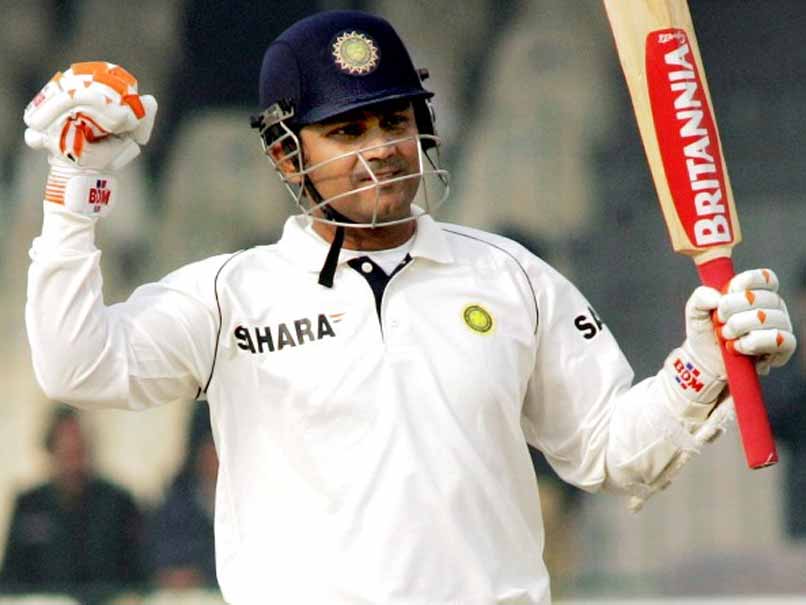 Indian captain Virat Kohli termed Virender Sehwag's show as 'Hera Pheri of cricket'.
© AFP
Virender Sehwag will go down in cricket history as not just one of the most explosive batsmen but also one of the greatest entertainers the game as ever seen. The swashbuckling right-hander was a crowd favourite not just in India but all over the world because it was impossible to predict what Sehwag would do next. Post retirement, Sehwag has carried forward that reputation in all his media engagements. Viru is by far the most talked-about cricketer on social micro-blogging site Twitter for his sheer wit and sarcasm. After a hit appearance in the commentary box, Sehwag has now launched his own show 'Virugyaan'.
'Virugyaan' features Sehwag offering his take on cricket in his inimitable style. In the first video, Sehwag can be seen dissecting the recently concluded India-England ODI series.
Not just Viru's fans and followers but also his former teammates widely shared the video on social media.
While Yuvraj Singh too lauded Viru for donning a new avatar.
Sehwag is a hit on the Internet mainly because he does not hold back when it comes to talking about controversial issues. Most high-profile cricketers tend to steer clear of any topic that would land them in any controversy. Sehwag, much like his batting, has brought about a refreshing change that is likely to encourage more celebrities to be themselves and interact with their fans in a more free and frank manner.