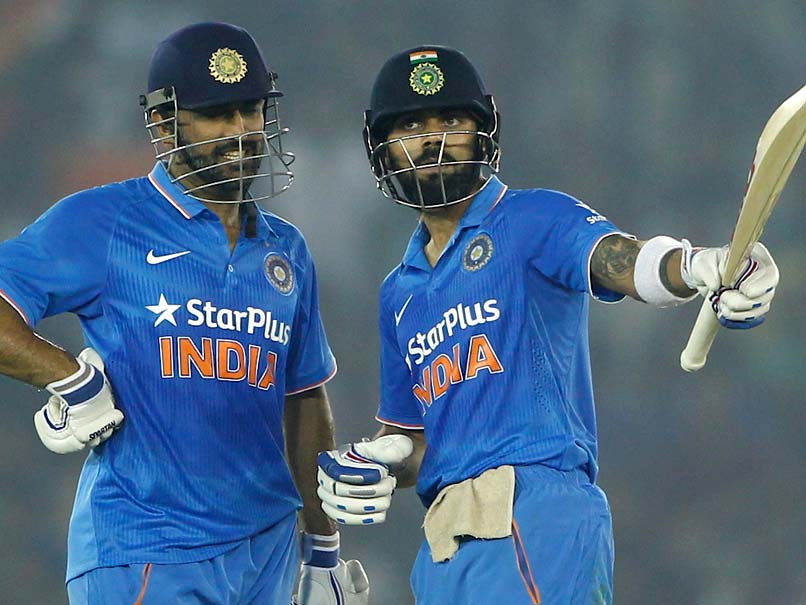 Virat Kohli played his entire international cricket under MS Dhoni's leadership.
© BCCI
India's new limited-overs cricket captain Virat Kohli has revealed how his predecessor MS Dhoni saved him from being dropped from the team on multiple occasions. Kohli took over the ODI and T20I teams' mantle on Friday after Dhoni stepped down from the position earlier in the week. Speaking about Dhoni, Kohli said that the wicketkeeper-batsman offered him plenty of opportunities to cement his place in the side. Dhoni played a key role in helping nurture Kohli, who didn't show consistency during the initial phase of his career.
"He (Dhoni) will always be the person, who guided me initially and gave me opportunities. He gave me ample time and space to grow as a cricketer, saved me from getting dropped from the team many a times," Kohli said.
The Delhi batsman, who was first picked for the national team in 2008, played his entire international cricket under Dhoni's leadership before taking over charge of the team across all formats himself.
"Obviously, these are massive shoes to fill. You think of MS Dhoni and the first word that comes to mind is captain! You don't relate MS Dhoni in any other way. For me he is always going to be my captain," said Kohli.
The baton of Indian cricket captaincy has now been handed over the the 28-year-old, who starts his new stint with the six-match limited overs series against England starting in Pune on January 15.
(With inputs from PTI)