Story Progress
Back to home
Steve Smith Posts Emotional Message On Instagram, Vows To 'Earn Back Trust'
Steve Smith and David Warner were banned for 12 months each for their involvement in ball-tampering during the Cape Town Test in March 2018.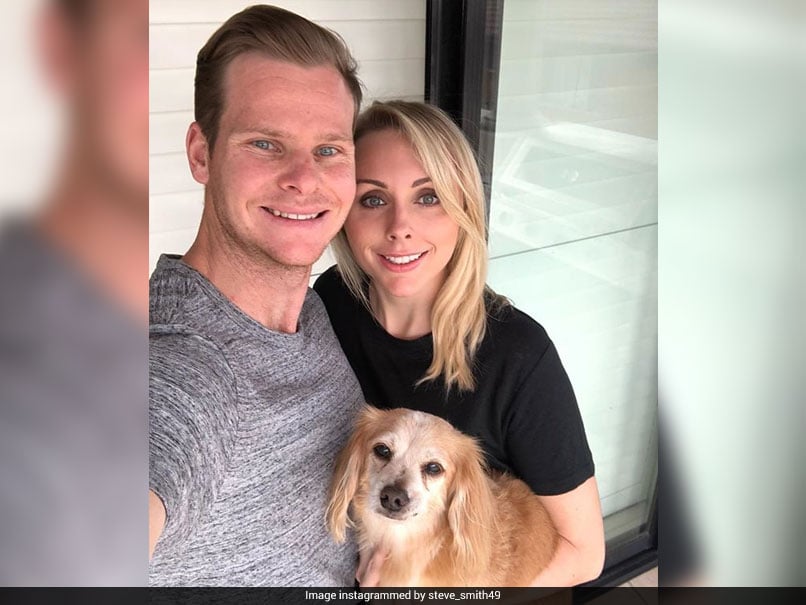 Steve Smith with fiance Dani Willis
© Twitter
Highlights
Steve Smith posted a picture with fiance Dani Willis on Instagram

Smith vows to win back people's trust

He has been banned for 12 months by Cricket Australia
Steve Smith, who is serving a 12-month ban for his involvement in the infamous ball-tampering scandal in South Africa, took to Instagram on Friday to post an emotional message for his fans. He also uploaded a picture with his fiancée Dani Willis and wrote, "It's great to be back home in Australia. I have had some time away to come to terms with everything and now it's time to get back into it. The amount of emails and letters I have received has been incredible and I have been extremely humbled by the enormous amount of support you have given me. I now have a lot to do to earn back your trust. To my Mum, Dad and Dani you have been my rock through this and I can't thank you enough. Family is the most important thing in the world and I thank you for your love and support."
The former Australian captain and vice-captain David Warner were both suspended for 12 months for their role in the ball tampering incident in Cape Town in March this year during the Test series against South Africa. Opening batsman Cameron Bancroft was also banned for nine months.
In the aftermath of the scandal, Smith was subjected to a lot of ridicule and was widely criticised as his team used unfair means to get an advantage over their opponents. The former Australia captain, addressing the media after returning from South Africa, had broken down while speaking about his family and the pain he must have caused them due to his involvement in the biggest scandal to hit the sport in a long time.
"To see the way my old man's been...it hurts. I just want to say I'm sorry for the pain that I've brought to Australia and the fans and the public, it's devastating and I'm truly sorry," a gutted Smith had said.
Smith, who was once being touted as the next Don Bradman, also faced humiliating scenes after the scandal rocked Australia as he had to face boos and cries of "cheat" while making his way through Johannesburg airport. The tainted cricketer was surrounded by many security officials who were seen holding Smith's arms.
Smith was charged with knowledge of a potential plan "to attempt to artificially alter the condition of the ball" but Warner was charged with developing the plan.
Promoted
Both Smith and Warner were also banned from playing the Indian Premier League (IPL) 2018.
While Warner, who was the vice-captain of the Australian team, will not be considered ever for the leadership role of the national team, Smith and Cameron Bancroft would not be picked for captaincy until a minimum of 12 months after the end of their suspensions, Cricket Australia (CA) said in a statement.
Topics mentioned in this article