Story Progress
Back to home
Ball-Tampering Scandal: "Will Regret This All My Life," Says Steve Smith
Australian captain Steve Smith on Thursday said he takes the full responsibility of the ball-tampering scandal.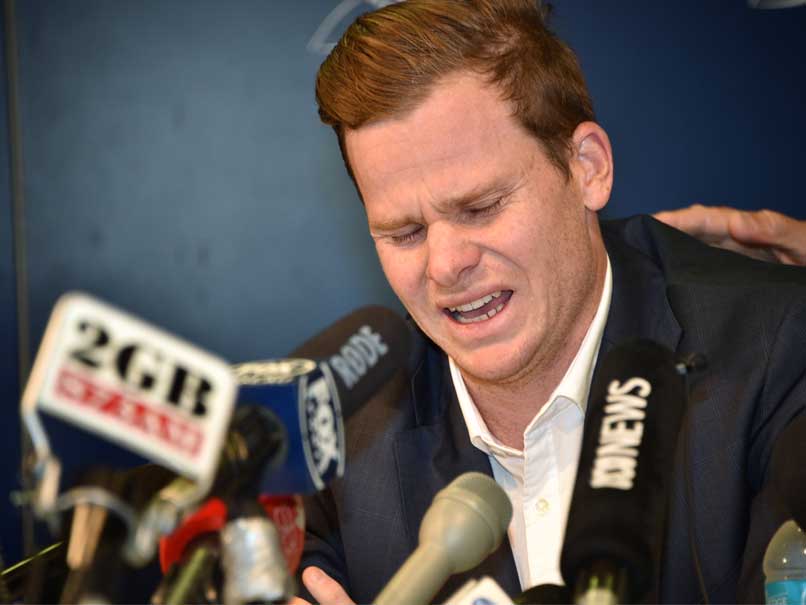 Steve Smith broke down during the press conference in Sydney.
© AFP
Highlights
Steve Smith, David Warner were handed one-year bans by Cricket Australia

Cameron Bancroft was banned for nine months

Smith broke down during the press conference
Distraught Australian cricketer Steve Smith accepted full responsibility for a ball-tampering scandal that has shaken the sport, saying he was devastated by his "big mistake". While addressing the media in Sydney, Smith said: "I take full responsibility ... There was a failure of leadership, of my leadership. I'll do everything I can to make up for my mistake and the damage it's caused." Smith along with David Warner and the young opener Cameron Bancroft were handed bans by Cricket Australia over a ball-tampering scandal that has left their careers in tatters.
"If any good can come of this, if there can be a lesson to others then I hope I can be a force for change. I know I'll regret this for the rest of my life. I'm absolutely gutted. I hope in time I can earn back respect and forgiveness," Smith said.
"Cricket is the greatest sport in the world. It's been my life and I hope it can be again. I'm sorry and I'm absolutely devastated," a devastated Smith said.
"I don't blame anyone. I'm the captain of the Australian team. It's on my watch and I take responsibility for what happened last Saturday," he said.
Smith broke down during the conference and said: "I'm deeply sorry. I love the game of cricket. I love entertaining young kids ... I just want to say sorry for the pain I've brought to Australia, to the fans and the public".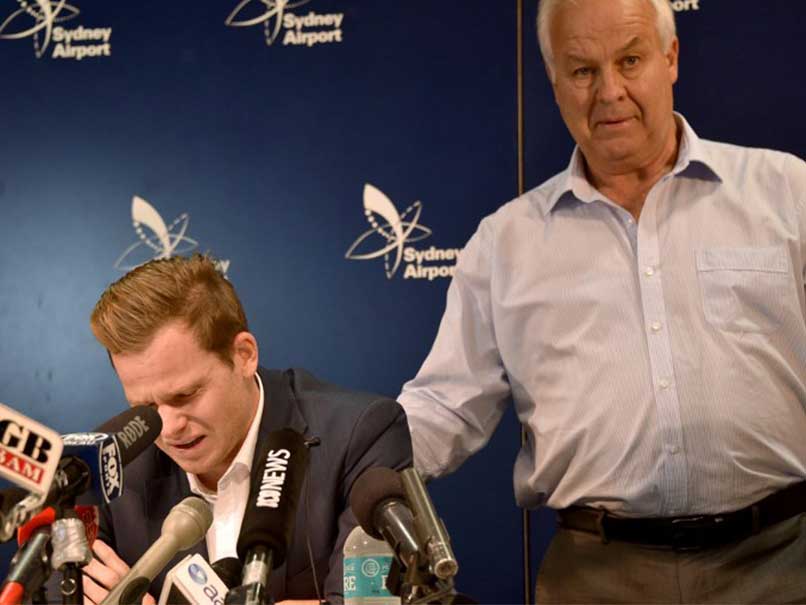 Smith, who once touted as next Don Bradman, also faced humiliating scenes on Wednesday as he had to face boos and cries of "cheat" while making his way through Johannesburg airport. The 28-year-old was surrounded with many security officials who were seen holding Smith's arms.
Smith and Warner was on Wednesday banned from cricket for 12 months. Bancroft was slapped with nine months ban by Cricket Australia.
Smith was charged with knowledge of a potential plan "to attempt to artificially alter the condition of the ball" but Warner was charged with developing the plan.
While Warner, who was the vice-captain of the Australian team, will not be considered ever for the leadership role of the national team, Smith and Cameron Bancroft would not be picked for captaincy until a minimum of 12 months after the end of their suspensions, Cricket Australia (CA) said in a statement.
Promoted
Smith and Warner have also been ejected from this year's Indian Premier League, losing contracts worth up to $2 million each.
All three players will also be required to undertake 100 hours of voluntary service in community cricket.
Topics mentioned in this article