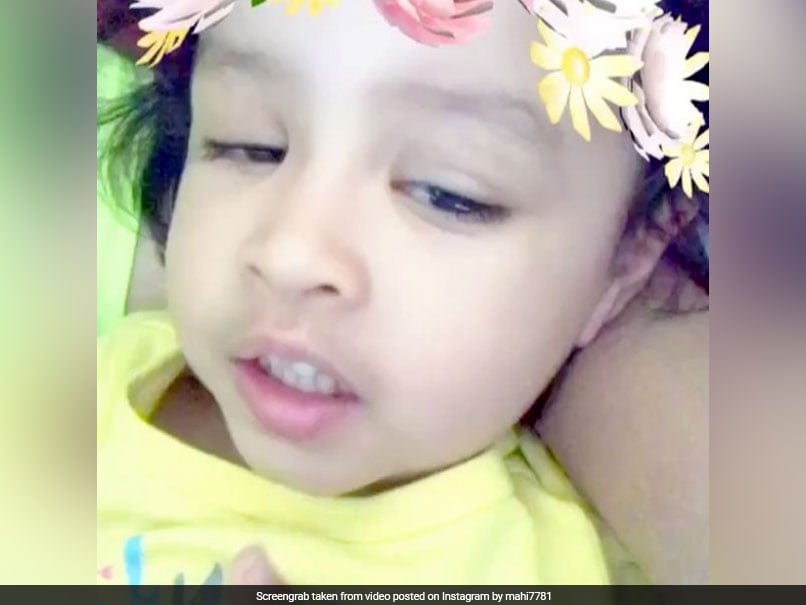 Ziva was seen learning the names of Indian Premier League teams
© Instagram
Post his retirement from Tests, Indian cricketer Mahendra Singh Dhoni has ample time for the things he wants to do away from the field and he is making the most of it by capturing special moments with his family. On Valentine's Day, Dhoni had posted a video in which he was seen crawling on the ground with his daughter, Ziva. The former India captain had also shared a video of him playing with his pets, few days ago. Dhoni's wife Sakshi, who is also very active on social media, had uploaded a series of pictures of their family celebrating Ziva's birthday on February 6.
In a recent post on Dhoni's Instagram account, Ziva is seen learning the names of Indian Premier League (IPL) teams. Dhoni's daughter has taken the internet by storm and the video, in no time, went viral. Ziva is seen reciting the name of the franchise cities, calling out: "Delhi, Kolkata, Chennai, Bengaluru, Mumbai, Hyderabad."
However, Ziva makes no mention of Rising Pune Supergiants or Gujarat Lions and instead named Chennai, the team which Dhoni used to lead.
Dhoni was last month removed as captain of the Supergiants with Australia skipper Steve Smith replacing him for the 10th season of IPL, scheduled to start on April 5.
Under Dhoni's captaincy, Chennai Super Kings won the IPL title in 2010 and 2011 and also the Champions League Twenty20 crown in 2010 and 2014. In addition, Dhoni is one of only three captains to win the IPL twice with Gautam Gambhir (Kolkata Knight Riders) and Rohit Sharma (Mumbai Indians) being the other two.