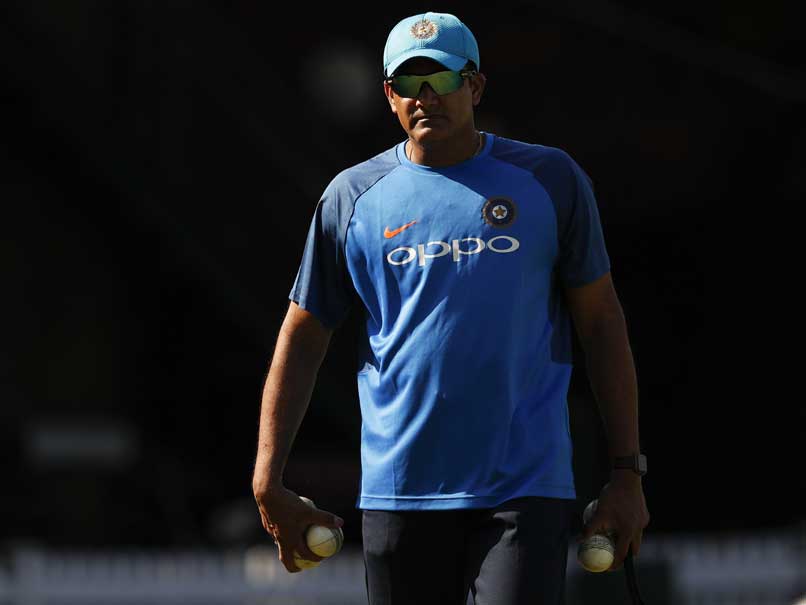 Anil Kumble's one year contract expired at the end of the ICC Champions Trophy.
© AFP
Former Indian captain Sourav Ganguly, who is part of the three-member Cricket Advisory Committee (CAC) for selecting the Team India coach, on Thursday said Anil Kumble's decision to resign from the position of Team India head coach was a personal choice. "He has resigned at the last minute, it's his personal decision. I don't want to talk on this matter," Ganguly said.
Kumble, in his parting statement, has said Virat Kohli had reservations about his coaching 'style' and there partnership was untenable as he did not accompany the side in the ongoing tour to the West Indies.
"I am honoured by the confidence reposed in me by the CAC, in asking me to continue as head coach. The credit for the achievements of the last one year goes to the captain, the entire team, coaching and support staff," Kumble said. "Post this intimation, I was informed for the first time yesterday by the BCCI that the captain had reservations with my 'style' and about my continuing as the head coach."
"I was surprised since I have always respected the role boundaries between captain and coach. Though the BCCI attempted to resolve the misunderstandings between the captain and me, it was apparent that the partnership was untenable, and I therefore believe it is best for me to move on," he added.
Kumble's one year contract expired at the end of the ICC Champions Trophy but he was given the option to travel with the team to the West Indies for the limited overs series beginning on Friday.
While the team left for the Caribbean earlier on Tuesday, Kumble did not accompany the team raising doubts over his continuance as the head coach. Kumble decided to stay back in London for the International Cricket Council's (ICC) 'Annual Conference' as he is the chairman of the Cricket Committee while the Indian team boarded the flight to Barbados.
(With Agency inputs)