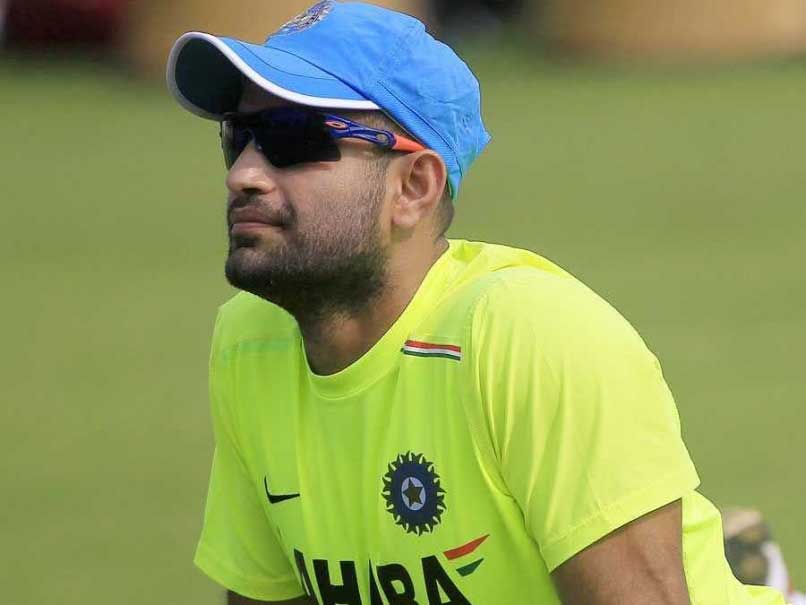 Irfan Pathan said that he closely monitoring his diet.
© AP
Irfan Pathan continued to knock on the Indian team's door with an excellent performance for West Zone. The left-arm pacer was at the forefront of his team's eight-wicket win over North Zone in Syed Mushtaq Ali T20 championship. Pathan dismissed Shikhar Dhawan, Yuvraj Singh and T20 sensation Rishabh Pant and managed to impress the selectors.
"It was very pleasing spell in the morning. Luckily we won the toss and the pitch had some help. I was able to bowl in right areas, at the same time ball swung as well which helped me to get three very good wickets, which was very pleasing, " Pathan told NDTV.
"You always want to take good wickets as your confidence goes up. So yes after taking Shikhar, Yuvi and Rishabh Pant's wickets, I felt good. But Shikhar's wicket was special as it perfectly went into slips," the 32-year-old said.
Pathan has also worked extremely hard on his fitness in recent months.
"I worked very hard during the whole season and before the season as well. My fielding has also improved. Yesterday Yusuf bhai called me after the game and gave me some advice which I tried. Rather than trying to swing the ball I was trying to hit the deck nicely.
The Baroda cricketer also revealed that he closely monitoring his diet.
"I manage myself and it is very important as you keep playing lot of cricket, you put so many years into it and when you become thirty plus you need to make sure that your weight doesn't go up. So I am being very careful of that as well. I am really happy that my hard work is paying off, but it doesn't stop here," he added.
Pathan also touched upon the recent controversy about the name of his son.
"Social media is a very tricky platform where you can connect with your fans which is good. Initially I was very hesitant but when I started I got so much love. But yes there will be one or two incidents which will always be there, like naming my son (Imran)," said the southpaw.
"Later I explained that it was my elder brother's name who passed away when he was three-and-a-half-years old. He was very close to my mother. Sometimes she would also address me as Imran and get emotional. I always thought if I'll have a baby, I'll name him Imran."
Pathan further explained that "there are ways to tackle people on social media and you have to be smart while replying. You can't ignore the love and affection and I am lucky to get so much love".