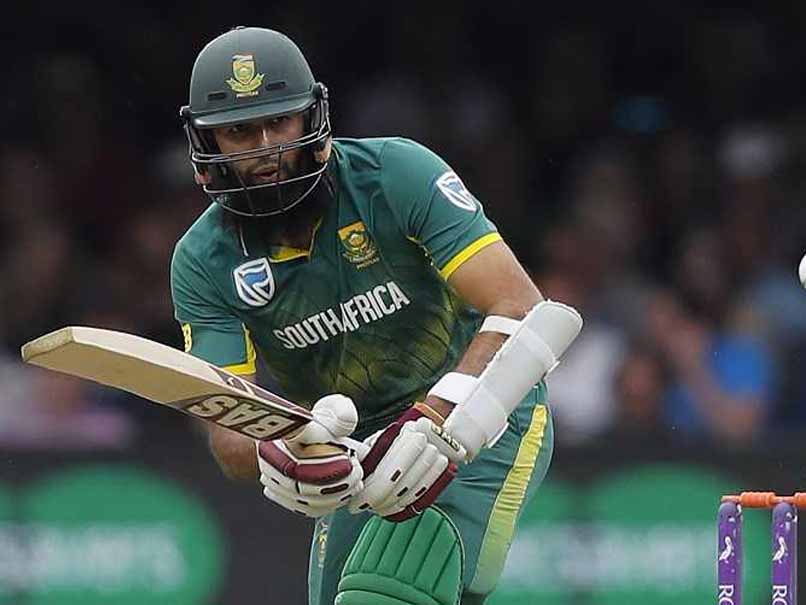 This is not the first time Amla has gone past Kohli.
© AFP
South Africa batsman Hashim Amla notched up his 26th century and shared a record partnership with Quinton de Kock to guide South Africa to a 10-wicket win over visitors Bangladesh in the first One-day International at the Diamond Oval in Kimberley on Sunday. In the process, Amla broke Virat Kohli's record of being the fastest to reach 26 centuries. The South African achieved the feat in 154 innings, while the Indian skipper took 166 innings to register his 26th ton.
This is not the first time Amla has gone past Kohli.
Amla had earlier broken Kohli's record for the fastest batsman to reach the 7000 run-mark in ODIs. He took just 150 innings compared to Kohli's 169 to achieve the feat.
Amla also holds the record for the fastest to reach 6000, 5000, 4000, 3000 and 2000 runs. He achieved the milestones in 123, 101, 81, 57 and 40 innings respectively.
Kohli has 30 ODI tons to his name. He slammed his 30th century during the fifth and final ODI against Sri Lanka at R Premadasa Stadium in Colombo.
Kohli scored his 30th hundred in his only 194th game and is now jointly second-highest in list of century-makers alongside Ricky Ponting with only Sachin Tendulkar (49 hundreds) ahead of him.
Kohli reached the mark of 30 centuries in 186 innings. Ponting took 349 innings and it took 267 innings for Tendulkar.
Tendulkar has 49 centuries in 452 innings.