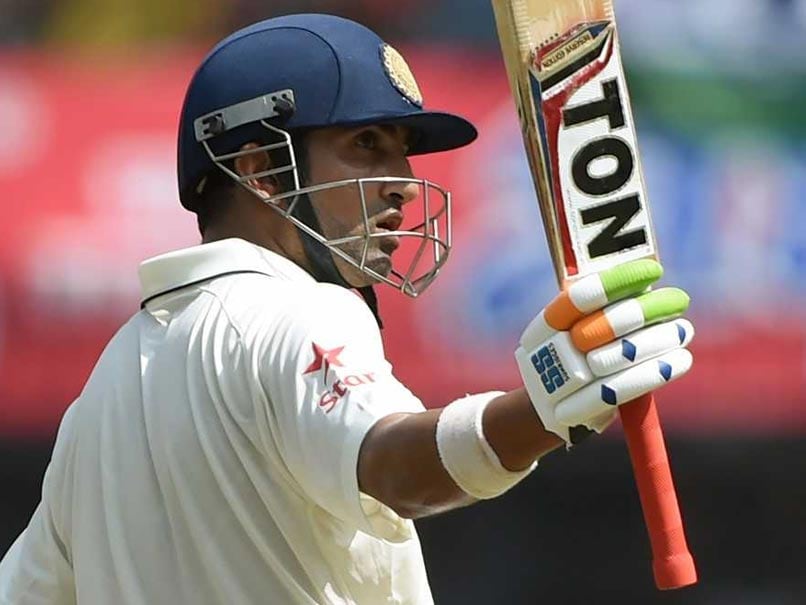 Gautam Gambhir celebrates after scoring a half century in this file image
© AFP
India's Gautam Gambhir is shining at the domestic level for Delhi. He is no longer a part of the Indian team for quite some time but hopes of a recall remain higher, courtesy his domestic form. In a conversation with Gaurav Kapur on his show 'Breakfast with Champions', Gambhir made some revelations about his favourite players, moments and spilled some dressing room secrets. He also revealed the name of the biggest prankster in the Indian dressing room. "Bhajji was the biggest prankster. No doubt. He was a rockstar. If you are in his company... You won't get bored. Not Yuvraj or anyone, he is the best guy to have in the dressing room."
Roaming around the historic Roshanara club in north Delhi where he spent his early playing days, Gambhir also recalled his favourite and memorable knock. "One moment I will always cherish is the Napier Test against New Zealand in 2009. I have been a traditionalist. Napier is always close to my heart. My most memorable knock was Napier. Never imagined that I could have batted for 60 hours".
Gambhir had scored a valiant 137 to save the match for India that year.
Talking about his preference, Gambhir said, "I prefer Test cricket than ODIs and T20s as it makes you a better player."
He also revealed that he never idolised anyone ever as his sole aim was to play for India. "I never idolised anyone, always had the feeling of playing for India. Never had this thing that I wanted to bat with someone", he said.
Gambhir added that he enjoyed batting with Rahul Dravid. "My best came out with Rahul Dravid as he always gave me the sense of calmness, sense of patience. Looking at him at the non-striker's end, made me more patient which helps in the Test format. Assurity is important at the Test level and that's what Rahul gave me."
Gambhir made his Test debut against Australia in 2004 and he last played a Test in 2016 against England.