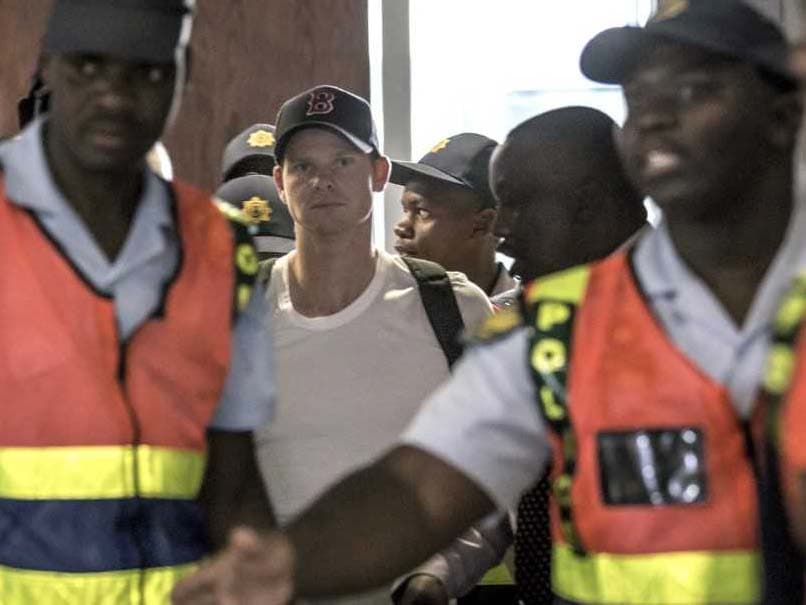 Australian cricketer Steve Smith faced humiliating scenes on Wednesday.
© AFP
Australian cricketer Steve Smith faced humiliating scenes on Wednesday as was received with boos and cries of "cheat" as he made his way through Johannesburg airport. He was surrounded by police and media and will face the music at home with a press conference scheduled for Thursday evening in Sydney. The plot to tamper with the ball during Australia's third Test against South Africa in Cape Town has rattled the game and badly tarnished the careers of Smith, David Warner and Cameron Bancroft.
Incase you missed the departure of Steve Smith back to Australia, followed by chirps of "cheat". #SAvsAUS pic.twitter.com/s8z3HJmrwx

— YOUTUBE: TSJTV (@_TheSportsJock) March 28, 2018
Warner and Smith have been banned from top-level cricket for a year while Bancroft got nine months.
While Warner, who was the vice-captain of the Australian team, will not be considered ever for the leadership role of the national team. Smith and Cameron Bancroft would not be picked for captaincy until a minimum of 12 months after the end of their suspensions, Cricket Australia (CA) said in a statement.
All three players will also be required to undertake 100 hours of voluntary service in community cricket.
Smith and Warner have also been ejected from this year's Indian Premier League, losing contracts worth up to $2 million each.