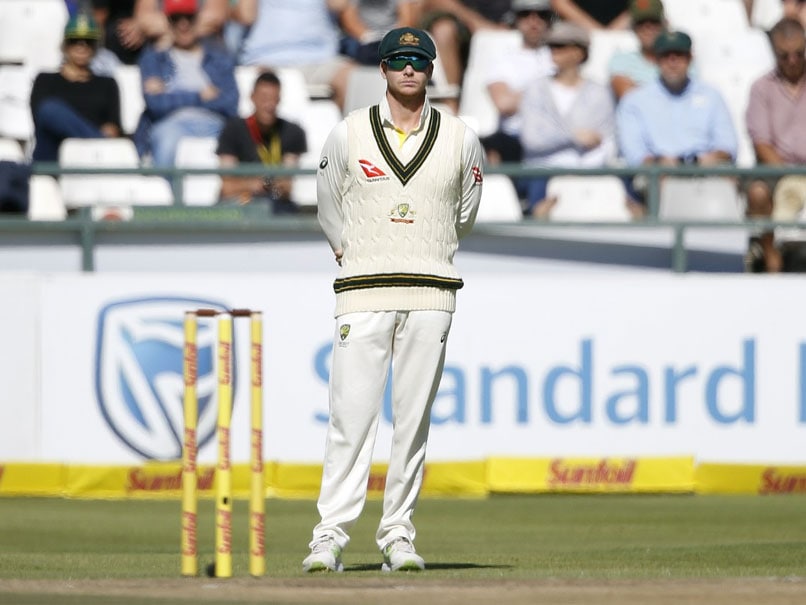 Cricket Australia slapped one-year bans each on Steve Smith and David Warner.
© AFP
After being cleared of any wrongdoing by Cricket Australia (CA) investigation in the ball-tampering scandal, Australia coach Darren Lehmann said he fears for the health of Steve Smith, David Warner and Cameron Bancroft. Lehmann comments came after CA slapped one-year bans on Smith and Warner besides announcing a 9-month ban on the 25-year-old opener Bancroft for their involvement in tampering with the cricket ball during the Newlands Test against South Africa. "They have made a mistake as everyone else, including myself, has made mistakes in the past. They are young men and I hope people will give them a second chance. Their health and well-being is extremely important to us," said Lehmann in his first public comments since the scandal broke.
Lehmann, who has been cleared of any involvement in the ball-tampering saga, told reporters that the three players are "not bad people".
"The players involved have been handed down very serious sentences and they know they must face the consequences. They've made a grave mistake but they're not bad people," said Lehmann.
Lehmann also said the finding that he had not known about the ball-tampering plan was correct.
"The coaches and support staff had no prior knowledge. The first I saw of it was on that screen," insisted the 48-year-old.
Despite his sympathy for the banned trio, Lehmann admitted that the culture of the Australian team, often viewed as 'win at all costs', has to change.
"We need to change how we play and the boundaries within which we play," he said.
"The team has been seen quite negatively in recent times and there is a need for us to change some of the philosophies about the way we play.
"Previously we've butted heads on the line but that's not the way for us to go about playing cricket going forward."
(With AFP inputs)