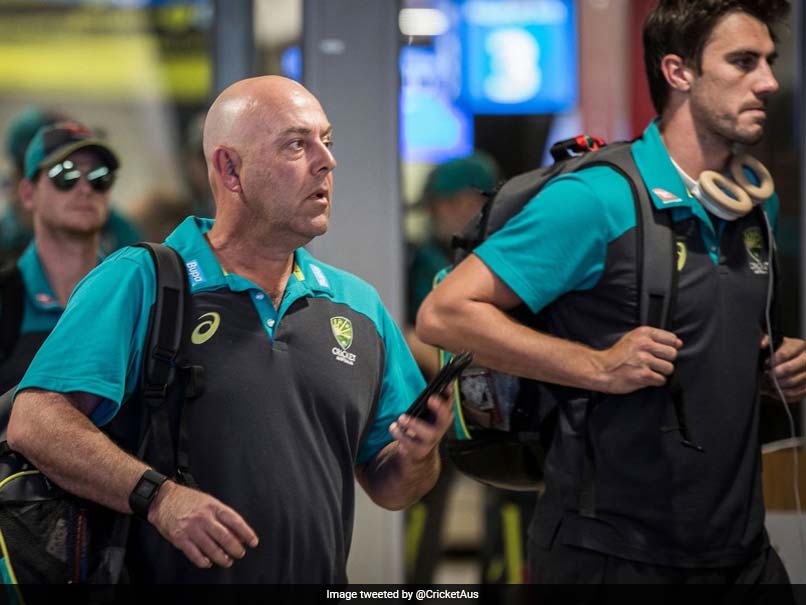 Darren Lehmann is the coach of the Australian cricket team
© Twitter
Australia coach Darren Lehmann finally broke his silence on Wednesday after the ball-tampering scandal came to the fore. Lehmann survived the punishment and was cleared of any prior knowledge of the plan hatched by captain Steve Smith, vice-captain David Warner and Cameron Bancroft to alter the condition of the ball during the Newlands Test against South Africa. Addressing the media ahead of the fourth Test against South Africa, Lehmann came out in support of the three players who were banned by Cricket Australia. "I worry about the three guys mentally. They are going through a tough time", he said.
He admitted that the players made a grave mistake and hoped people will give them a second chance. 
"The players have made a grave mistake but they are not bad people. There is a human side to this. I hope people will give them a second chance", he added.
Lehmann went on to say that there is a need for them to change the way they play. "There is a need for us to change the way we play," he reportedly said, adding that the way the New Zealand team plays is a model for the game. We need to work to bring the respect back from the fans", he said.
The fourth Test will be played from March 30 and Australia will be led by their new captain Tim Paine. The wicket keeper will be leading a side which will also see middle-order batsman Glenn Maxwell along with openers Joe Burns and Matt Renshaw, who have replaced Smith, Warner and Bancroft.
Cricket Australia CEO Sutherland, in a media briefing on Tuesday, said Lehmann had no prior knowledge about the ball-tampering incident.
"Contrary to inaccurate reports, Darren has not resigned. He had no prior knowledge," confirmed Sutherland.