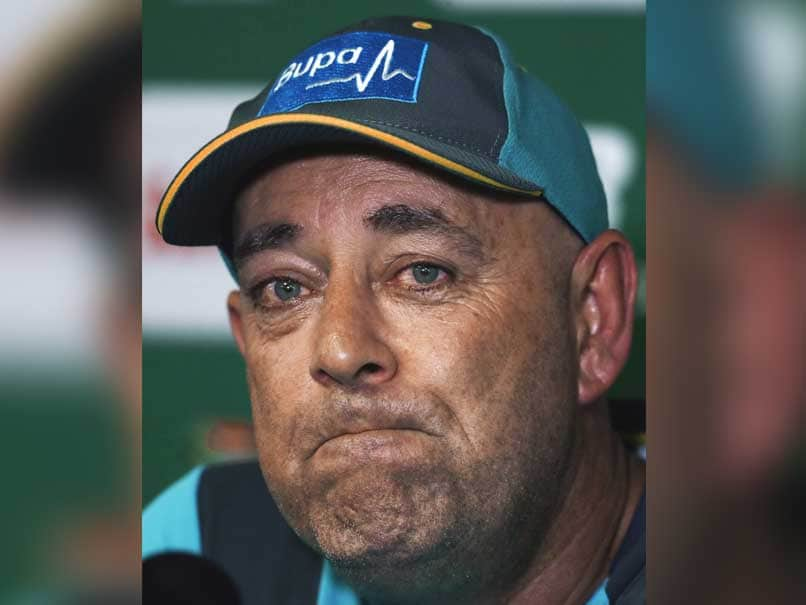 Darren Lehmann will leave his position at the end of South Africa series
© AFP
Cricket Australia CEO James Sutherland, with an aim to put country's cricket back on track, vowed not to step down from his post when he addressed the media in Johannesburg on Thursday. "I'm still committed to Cricket Australia and I won't be resigning," said Sutherland. "We are eager to restore the image of Cricket Australia going forward. "I'm absolutely committed to my job. What's happened over the last few days has only strengthened my resolve." The CA boss also said that coach Darren Lehmann, who announced his resignation several hours earlier, had a "terrific work ethic" and "genuinely cares for and loves his players." Sutherland paid tribute to Lehmann, who guided Australia to 2015 Cricket World Cup success and victory in the recent Ashes series against England.
"Given Darren's announcement just now it's appropriate for me to pay tribute to his service as coach of the Australian men's cricket team," he said.
"He's provided a fantastic service but he's also been a part of a very successful team that has achieved a lot in his time as coach."
Lehmann will leave his position at the end of South Africa series, and with Australia's next international assignment coming in June, Sutherland said they are in no hurry to select his replacement.
"I know there is a lot of talented coaches in the coaching ranks back in Australia, but I also reflect on the fact that amongst international cricket there are a number of coaches that are performing very well."
However, Sutherland is coming under fire from fans after announcing that he hadn't yet watched Steve Smith's heartbreaking press conference, with some saying he was "disrespectful" for not watching.
"I haven't seen Steve Smith's press conference but I have had a lot of messages and will watch it," he said.
"I know how sad and remorseful he is. Our hearts go out to the three suspended players right now."
Smith, David Warner and Cameron Bancroft received lengthy bans from international and domestic state cricket for their involvement in the ball-tampering scandal, but Sutherland assured that the trio will be offered support from Cricket Australia.