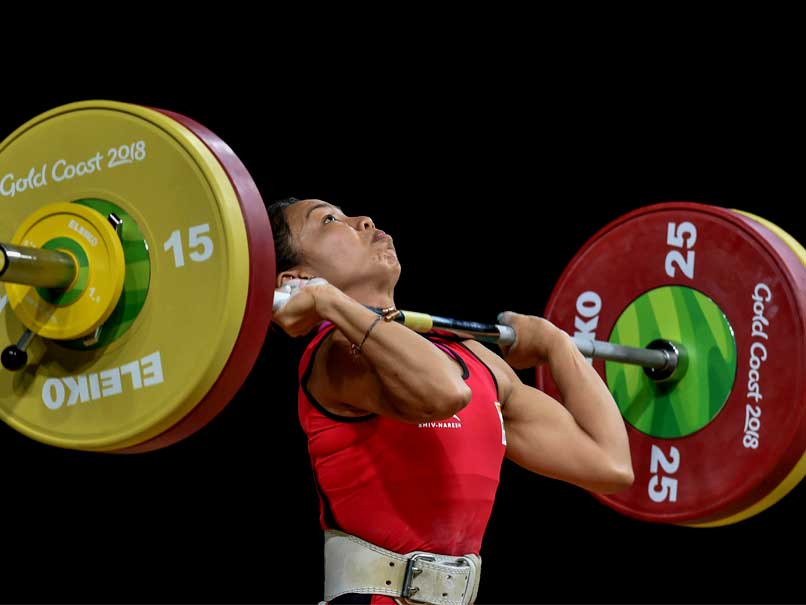 Mirabai Chanu clinched gold medal in weightlifting in 46 kg category
© PTI
India's weightlifter Mirabai Chanu proved to be a class apart from the rest of the field in the women's 48 kilogram category at the Commonwealth Games in Gold Coast, Australia on Thursday. The Manipuri powerhouse left the competition far behind by setting Games and Commonwealth records in the snatch, clean and jerk as well as the total. She registered 86 kg in the snatch and 110 kg in clean and jerk for a total of 196 kg. Another wrestler-turned-weightlifter P Gururaja overcame a few nervy minutes to clinch a silver in the men's competition.
The colour of their medals might have been different but one thing common to their performances was that neither of them had a physio by their side to take care of their aches and niggles during a demanding day.
"I don't have a physio with me here in the competition. He was not allowed here. I did not get enough treatment coming into the competition. There is nobody, we did tell officials but nothing happened," Chanu said after her record-breaking gold-winning performance that earned her a massive ovation from the fans here.
"I had requested that my physio be allowed but he has not been allowed. But we are helping each other and managing so far," she added with a smile.
Gururaja, the soft-spoken wannabe-wrestler-turned-weightlifter from Karnataka, also spoke about the problems he faced.
"I've sustained multiple injuries. My physio is not here, so I haven't been able to get the treatment that I need for my knee and sciatic nerve," he said.
Sciatic nerve begins in the lower back and runs through to the lower limb, making it the longest and widest single nerve in the human body.
Despite repeated attempts, the Indian Chef-De-Mission Vikram Sisodia was unavailable for comment on the matter but Indian Olympic Association Secretary General Rajeev Mehta said the IOA cleared only those officials which were finalised by the Indian Weightlifting Federation.
"Despite their late request we got a B category accreditation for the physio, which at least allows him access to the athletes if not competition. It was IWF's responsibility to tell us which support staff they wanted," Mehta told PTI.
The size of the contingent was a massive issue prior to the Games after the Sports Ministry ordered that the number of officials should not be more than 33 per cent of the number of athletes.
As a result, several athletes had complained about their preferred support staff not making the official contingent.
(With PTI inputs)