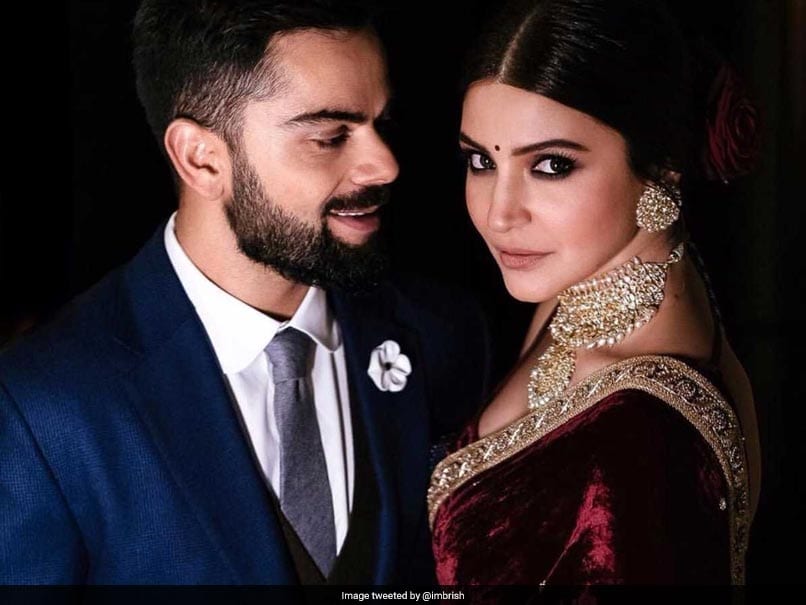 Virat Kohli and Anushka Sharma got married on December 11 in Italy.
© Twitter
The high-profile marriage of Indian cricket captain Virat Kohli and actress Anushka Sharma on December 11 created ripples across the globe after a surprise announcement ended weeks of media speculation. Soon after the couple tweeted to inform their fans and followers of their marriage, congratulatory messages flooded in for the couple, fondly called 'Virushka'. Talking about the high-profile wedding, Indian tennis ace, Sania Mirza said that they are an amazing couple. However, citing her marriage, which took place seven years ago with Pakistan cricketer Shoaib Malik, Sania said that high-profile weddings are complicated and Virat and Anushka will have to face the media at some point.
"The media hype I don't cherish at all. It's amazing right Virat and Anushka...everybody's known they have been together for a long time and what better when two people love each other to get married. They have gotten married and they realise how much media hype will be around them so they went away to Italy and did it,' Sania said.
Virat and Anushka tied the knot in an intimate affair, keeping the media guessing about the minute details of the wedding. The speculation was rife when Kohli was rested for the three-match ODI and Twenty20 series against Sri Lanka and Anushka was spotted at the airport leaving for Italy along with her parents.
"But still at some point, they will have to face it. Hugh profile weddings are always complicated in terms of dealing with so much of outside stuff. Shaadi gives enough stress anyway. My sister got married and it wasn't a high profile wedding but was still stressful," she remarked.
Sania also added that she is unsure about her attendance at their reception at Delhi and Mumbai as she will be leaving for Dubai on December 21.
"I don't know (whether I will attend their reception) I am not in the country I am leaving on December 21. I will be in Dubai," Sania said.
(With inputs from IANS)