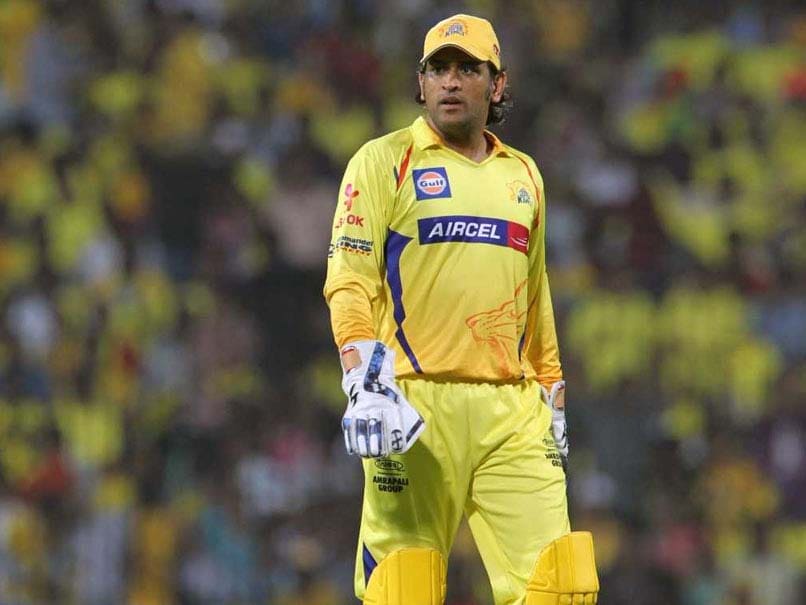 MS Dhoni captained Chennai Super Kings during the first eight IPL seasons.
© AFP
Former India captain Mahendra Singh Dhoni on Friday made a rather interesting revelation, saying that several Indian Premier League (IPL) franchises had approached him ahead of the IPL 2018 Player Retention event earlier this month. Dhoni, who was retained by the Chennai Super Kings (CSK), said there was no question of him playing for any team other than the yellow brigade. Speaking at an event in Chennai, Dhoni said the thought of not coming back to CSK did not even cross his mind. "A lot of people approached me, I can tell you that. But, you know, I can't think (of) not coming back to CSK," the 36-year-old said responding to a question whether CSK was a natural choice for him.
Dhoni also spoke about the love he has received from CSK fans through the years. The wicketkeeper-batsman also applauded the team's management for weathering a rough phase during the last couple of years.
"And as I said, it is because of everything - what we been through, how we have conducted ourselves, how the management has been, how the players have been, how the fans have been. I always keep saying, you know, it is like a second home to me. The fans have over here have literally adopted me, they accept me as their own. There can't be a bigger compliment than that. This is a special place and that thought of being with any other franchise was never a question. So that was a very easy answer for me," he further added.
Apart from Dhoni, CSK also retained Suresh Raina and Ravindra Jadeja. 
Dhoni was the first choice for Rising Pune Supergiants during the 2016 player draft, when the Pune outfit replaced CSK, who were slapped with a two-year ban following the fixing scandal.
Dhoni was the man at the helm of affairs when CSK were IPL champions in subsequent seasons in 2010 and 2011. The Champions League 2010 also saw Dhoni lead CSK to the title.
His record speaks for itself as he has been a phenomenal presence in the Indian scheme of things as well, winning the 2007 World Twenty 20 and the 2011 World Cup for India.
Dhoni began his IPL career with CSK in the very first edition of the tournament in 2008. He has, over the 10 years, scored 3561 runs in 159 matches he has played for CSK and RPS, at an average of 37.88, with a highest score of 70 not out.