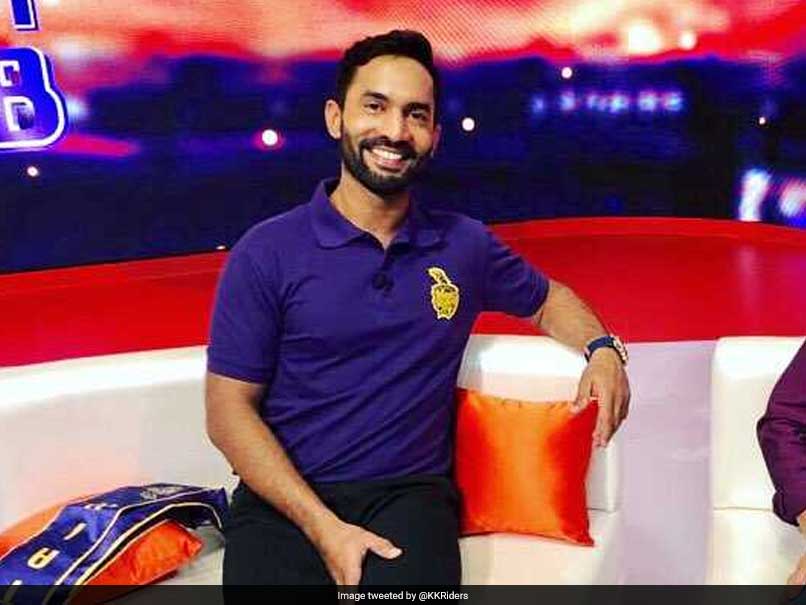 KKR bought Dinesh Karthik for Rs 7.60 crore in the IPL 2018 auction.
© Twitter
It seemed at one time that the only way Dinesh Karthik could play all the matches for Kolkata Knight Riders (KKR) in the Indian Premier League (IPL) 2018 was if he was made captain of the franchise. Since Karthik's biggest Achilles' heel has been inconsistency - he has struggled to hold his place, not just in IPL playing XIs, but also in the Indian squad, especially since he is cursed to be playing at the same time as the one and only Mahendra Singh Dhoni. But then Karthik played the Nidahas Trophy final, where he scored 29 runs off eight balls, with a last-ball six that sealed the issue in India's favour. That cemented his credentials as a T20 player.
Karthik was at the right place at the right time for India and in the IPL too, he found himself on the right side of a 7.60-crore price tag as KKR picked him up in the IPL 2018 auction.
Then there was the tactical switch, as Gautam Gambhir, who has previously led KKR successfully, was conveniently moved to Delhi Daredevils, leaving the captain's position empty to be offered to Karthik.
Karthik's inconsistency is reflected in the number of sides he has played for. He began with Delhi in 2008 and since then, over the past 10 years, he has played for five franchises including DD, Kings XI Punjab, Mumbai Indians and Gujarat Lions, apart from KKR now.
One would assume Karthik's new-found confidence in his abilities will reflect on the field for KKR as they begin their Season 11 campaign.