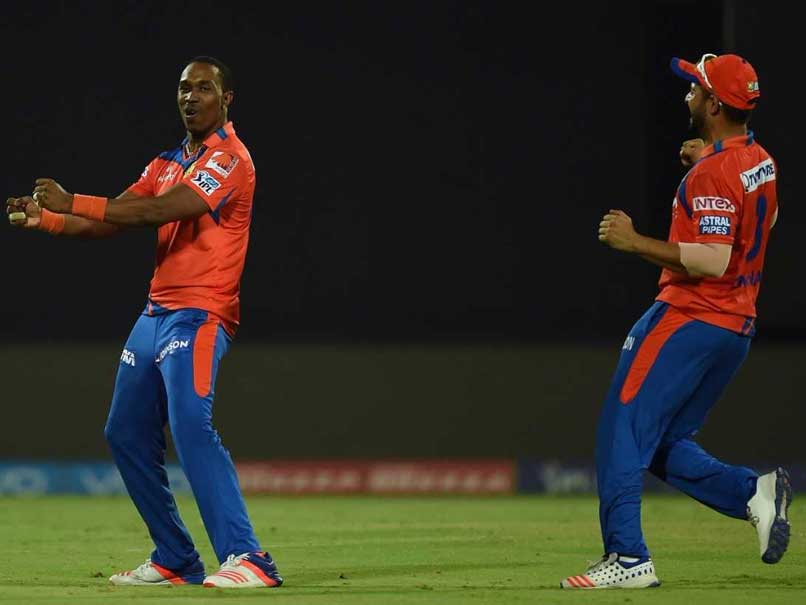 Dwayne Bravo celebrates after taking a wicket in the 2016 IPL.
© AFP
West Indies cricketer Dwayne Bravo is one of the most entertaining players in the world. From his on-field antics to his off-field music videos, Bravo surely makes for a true all-rounder in all walks of life. Associated with the Indian Premier League (IPL) since 2008, the Trinidadian has been part of Mumbai Indians (MI), Chennai Super Kings (CSK) and Gujarat Lions (GL). Having played plenty of Twenty20 league across the world, Bravo encapsulates the knowledge of the game and also has a good grasp on the technicalities of the game.
During his years in the IPL, Bravo has played 106 matches and has over 100 wickets to his name, best bowling figures being four for 22. The 34-year-old cricketer can be given to bowl at any time of the game and he has shown the ability to pick wickets at those crucial moments. Whenever his captain needs a wicket, Bravo gets him one.
With different deliveries up his sleeves, Bravo beautifully disguises his deliveries, which makes it difficult for the batsmen to read him and make him a real threat.
As far as his batting is concerned, Bravo has 1238 runs from the 106 matches that he has played and displays a strike rate of 125.94. With four half-centuries to his name, Bravo has the highest score of 70 not out. The year 2013 was the most successful for the all-rounder as he picked up 32 wickets and also had a four-wicket haul to his name.
As the IPL nears, it will interesting to see which team acquires his finesse with bat and ball as he has been playing a lot of Twenty20 leagues around the globe in recent times. However, it won't come as a shock if CSK retains the flamboyant cricket with a Right to Match card in the player auction.