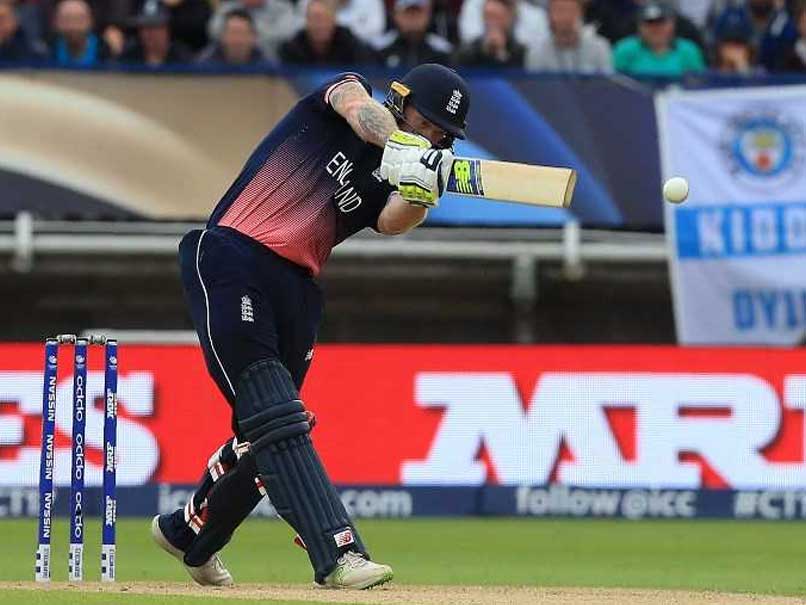 Ben Stokes has had a horrid four or five months off the field.
© AFP
England all-rounder Ben Stokes hit the pay dirt in the Indian Premier League Auction 2018 as he laughed his way to the bank with a whopping 12.5 crore deal and emerged as the costliest buy of the season yet again.
Despite all the off-field controversies, the England star player hogged all the limelight and was grabbed by Rajasthan Royals after a fierce bidding war with Chennai Super Kings and Kings XI Punjab. Stokes, who bagged a record price of 14.5 crore by Rising Pune Supergiant in 2017, justified his selection with a brilliant all-round show in IPL 2017. He scored 316 runs in 12 matches with an average of 31.60. Stokes also shone with the ball, picking up 12 wickets, with his best being three for 18.
Stokes has had a horrid four or five months off the field.
He was involved in an incident outside a nightclub in September that reportedly left a man with a fractured eye socket. As a result, the Durham all-rounder missed the whole of England's 4-0 Ashes series defeat in Australia.
Stokes is not a deft stroke-player but he hits the ball cleanly. His impeccable timing of the ball is a proof of his crucial and magnificent hundred against Gujarat Lions last season that eventually led to Rising Pune Supergiant's (RPS) victory in a season 10 match.
As RPS have been dissolved for the 11th edition of the cash-rich league, it will be interesting to see whether he justifies his money's worth in Rajasthan Royals as he did for the Pune outfit considering the fact that he hasn't played international cricket for quite some time now.