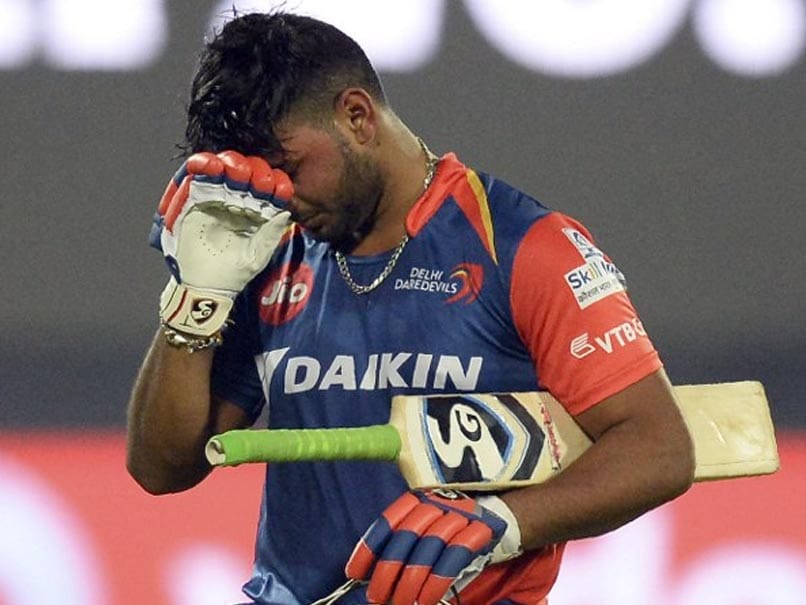 Delhi Daredevils have had some sterling performances this season but have largely been inconsistent.
© AFP
The Delhi Daredevils (DD) team had almost all of what was needed to make it to the knockout stages of the Indian Premier League (IPL) Season 10, but that little bit they did not have was what cost them a place in the play-offs. The most crucial thing that they lacked was consistency, which ultimately cost them the campaign. DD swayed wildly from one side to the other. On one evening, they chased down 208 runs against Gujarat Lions with 2.3 overs to spare, with Rishabh Pant and Sanju Samson setting the stadium on fire. But in the very next match, chasing 212 against Mumbai Indians, they were dismissed for 66 in 13.4 overs. Both Samson and Pant got ducks.
While it could be said they lacked that one key foreign batsman in the top order, like a David Warner, AB de Villiers or Hashim Amla, the young Indian batsmen by and large gave a good account of themselves. Barring in the consistency test.
The fast bowling was one of the best in IPL 10, with the likes of Pat Cummins, Kagiso Rabada, Mohammed Shami, Chris Woakes, Chris Morris and Corey Anderson in the squad. But they still gave away 200-plus runs twice and close to 200 several times.
Zaheer Khan unfortunately was not the most inspiring of captains, but then, all captains are as good as their sides. Karun Nair too suffered in comparison to the other team skippers.
All in all, it's sad that the largely Indian batting line-up could not match up to the competition. But that's the nature of sport.