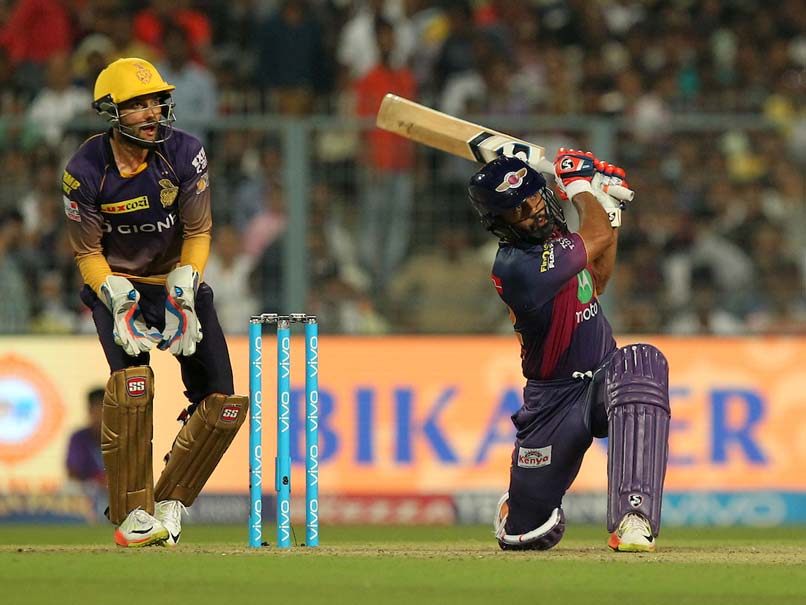 Tripathi, 26, was born in Dhoni's hometown of Ranchi.
© BCCI
When the Rising Pune Supergiant (RPS) team was discussed before the start of the Indian Premier League (IPL) Season 10, the names that came to mind were Steve Smith, Mahendra Singh Dhoni or Ben Stokes. No one spoke of Rahul Tripathi in the same breath. But all that has changed decisively, especially after Tripathi's fantastic knock of 93 against Kolkata Knight Riders (KKR) on Wednesday, which titled the match decisively towards the Pune side.
The opener absolutely waded into the KKR bowling, which incidentally is one of the best in IPL 10, and clattered them for seven sixes and nine fours as he scored 93 off 52 balls, including three consecutive sixes off Kuldeep Yadav. Tripathi was unlucky to miss out on a century.
Tripathi was first seen in the RPS line-up only in their fourth match, against Gujarat Lions, and immediately served notice with 33 runs off 17 balls with two sixes and three boundaries.
He instantly became a regular feature of the batting, and returned scores of 31, 59, 46, 38, 37, 6 and 93 in the rest of the RPS matches. The only time he failed, he was run out.
Tripathi, 26, was born in Dhoni's hometown of Ranchi and now represents Maharashtra in domestic cricket. His domestic Twenty20 stats show that he has scored 520 runs off 22 matches at an average of 28.88.
Not the best, but that really doesn't matter. He has found his groove in the IPL 10 and will be one of the success stories from among the young Indians batsmen on display.