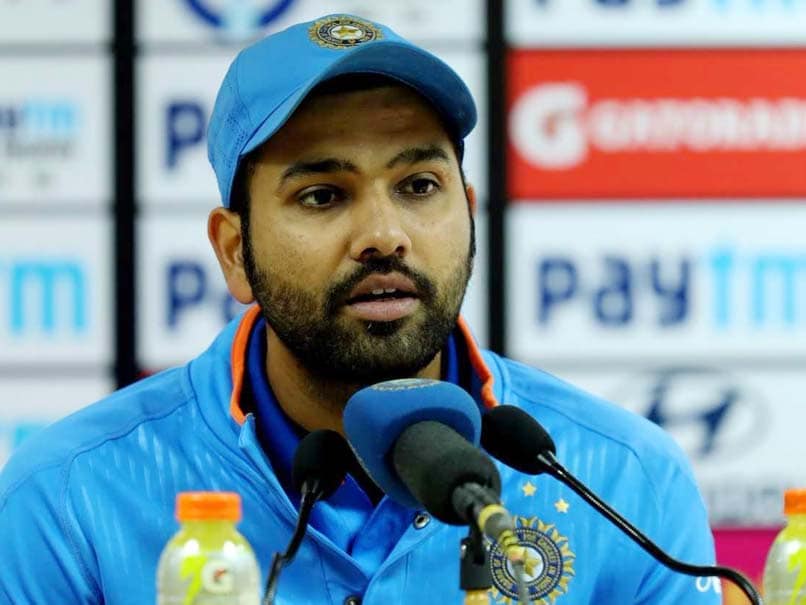 Rohit Sharma scored his 3rd double century in ODI cricket on Wednesday.
© AFP
A Sri Lankan fan has revealed how timely financial assistance from star India batsman Rohit Sharma helped him to get to Colombo to attend to his father who was diagnosed with throat cancer. Mohamed Nilam, who was following the Sri Lankan cricket team on the India tour along with two others, was informed of his father's medical condition during the third Test in Delhi. Nilam, who had to immediately go back for his father's surgery, did not have sufficient funds to book a new ticket. India captain Virat Kohli and Rohit were informed of his situation by Sudhir Gautam, the superfan of Sachin Tendulkar. Rohit immediately stepped in to sort out Nilam's return ticket.
"Rohit called me to the team hotel and gave me the (Rs 20,000 approx) ticket. The surgery went well. I was disturbed when I heard about my father's health, Rohit has a big heart and he immediately arranged for my return ticket. He is a gem of a person," Nilam told Mid-Day.
That's not all. Rohit even offered financial help for the surgery, but Nilam refused it.
Virat too got in touch with the Lankan to ask him whether he needed any help.
"When Virat bhai came to know about my father's health, he too messaged me and asked if I needed any help. I congratulated Virat bhai on his wedding. I feel blessed and lucky to get so much love from Indian cricketers. They have always been very helpful in arranging match tickets whenever we come to watch them," Nilam added.
On Wednesday, Rohit led from the front with a historic third ODI double ton (208*) to power India to a series-leveling 141-run win over Sri Lanka at the Punjab Cricket Association I.S. Bindra Stadium.
Coming into the match, the Mumbai batsman was the only cricketer to have hit two double tons. Rohit's knock was the highest by an Indian captain against Sri Lanka.