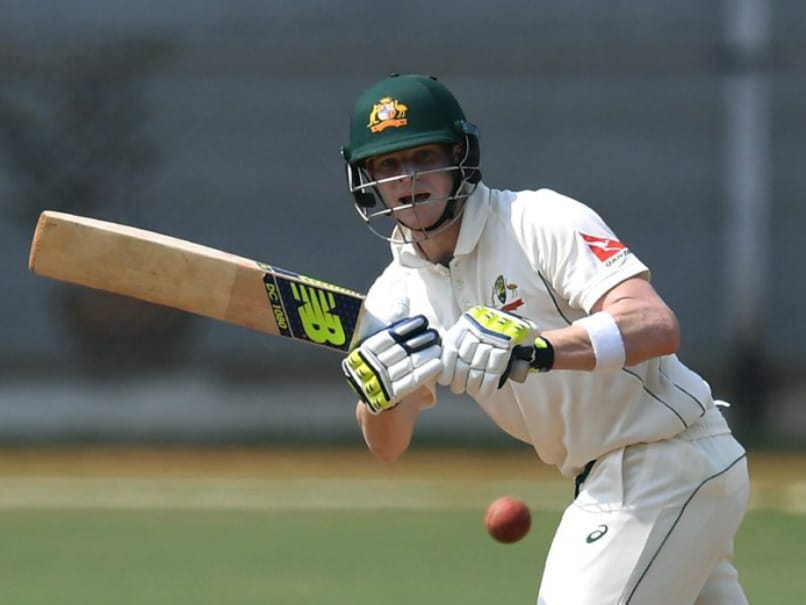 Australian captain Steve Waugh told NDTV that his namesake committed a genuine mistake.
© AFP
The India vs Australia series has become even more interesting with charges of 'cheating' being imposed by the hosts on the Kangaroos. While the BCCI has backed Kohli's version in the 'Brain Fade' issue, former Australian captain Steve Waugh told NDTV that his namesake committed a genuine mistake.
NDTV: The Australian media is saying that relations between the two teams are at the lowest since the Monkeygate of 2008. Is that how you see things as well?
 
Steve Waugh: I do not think the relationship between both sides is at the lowest because both sides know each other very well, they play IPL together, they are very passionate. The series so far has been excellent to watch. Yes, there have been some issues that happened on the field but they are all adults, playing a tough game and want to win for their country.
 
I don't say the relations are bad but a few things have happened. You guys love it, the spectators love it and the players enjoy playing that kind of matches.
 
NDTV: According to you, was it a moment of lapse by Steve Smith? Was it an innocent act?
 
SW: I did not see it live, I saw it recorded. All I know is that he admitted that he did a mistake. It does not look good because you have every angle covering on TV these days. If it happened 15 years ago there would not have been so much talk. He did a mistake but should not have done it. I am sure he won't do it again.
NDTV: Indians have officially registered a complaint. Should the International Cricket Council (ICC) swing into action before the 3rd Test and put this to bed?
 
SW: I think they need to. For the next 6-7 days we would like to focus on the third Test match and in the benefit that cricket is played in the right spirit, this should be resolved before the Ranchi Test.
 
NDTV: Aggression is good but from October 1, the umpires will be armed with football's equivalent of a red card to check player behaviour. Would it serve as a deterrent for serial offenders?
 
SW: We will find that out. But I understand that it will put players on notice. If it gives umpires more power, it is a good thing. It is what the game is all about. But I wouldn't want to be the first player to get a red carded.
 
NDTV: Finally, what is your prediction for the India-Australia series?
 
SW: I am predicting that it will be unpredictable.