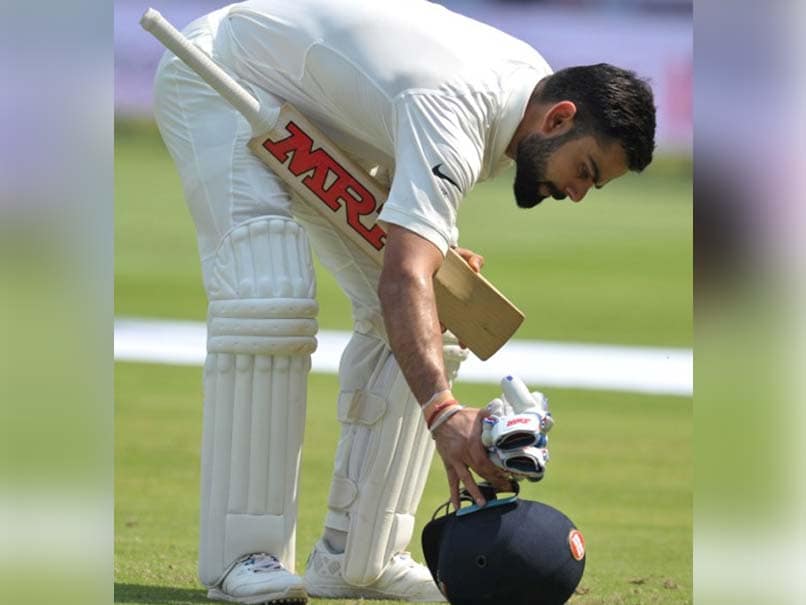 VVS Laxman feels that India will bounce back in the second Test
© AFP
Australia are basking in the glory of handing India a humiliating 333-run defeat in the first Test at Pune. While, some have been critical of the Indian team and the combination Virat Kohli had gone with, others are standing beside the captain with faith and convictions that the side will definitely come back in the second Test. Former India batsman VVS Laxman too came out in support of the team and said that Pune defeat was an aberration and India will definitely bounce back.
"There are lessons to be learnt for India, and knowing how much pride there is in that dressing-room, I can state with certainty that those lessons will be learnt not just thoroughly, but also quickly," Laxman wrote in a column for cricket country.
Hurt by some of the fans and the way they have reacted to India's defeat, Laxman said," I will put some of the extreme backlash down to the quality of cricket the team has played in recent times and therefore the expectations they have raised, but while the fans are feeling let down, no one will be hurting more than the men who were at the receiving end of that drubbing.
"I can almost feel the pain of Virat and Anil and the rest of the team. This is not a time for recrimination or finger-pointing. Instead, it is time for introspection, time to figure out what could have been done better and what could have been avoided, and what needs to be done now to turn things around."
The pitch that was used for the Test in Pune has faced a lot of criticism. Although Indian pitches are the spinners' best friend, the one at the Maharashtra Cricket Association Stadium in Pune started to turn from Day 1. So much so that, in the match that ended in under three days, both the teams used spinners from either end almost right from the start.
"It is debatable if there will be a Pune-type pitch for the rest of the series, and I strongly advocate that there should not be," Laxman said.
The next Test will be played in Bengaluru from March 4 and Laxman believes that a better show will be seen from Virat's team.
"That this is a four-Test series is to India's advantage. There is plenty of time to bounce back from the Pune defeat, and especially given the quality that is at Virat's disposal," Laxman added.