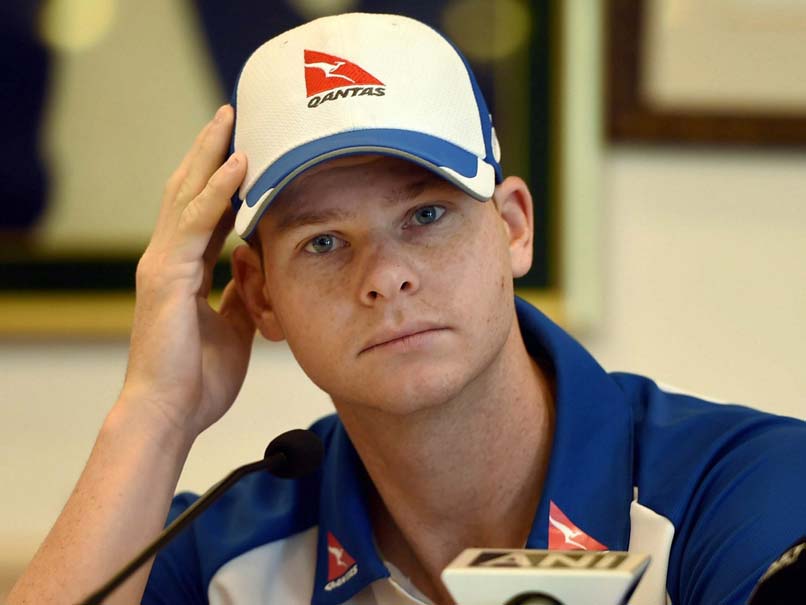 Australian captain Steve Smith sticks to his 'brain fade' defence.
© PTI
Australian captain Steve Smith minced no words today when he rejected the allegation that the Australians consistently misused the Decision Review System (DRS) in Ranchi and said that a claim by rival skipper Virat Kohli was "absolute rubbish". The Aussie captain reiterated that his actions in Bengaluru were 'an error, a brain fade'.
Smith was in trouble in Bengaluru when he sought a response from his dressing room after being adjudged LBW during the second innings, when umpire Nigel Llong intervened and sent him on his way.
Kohli too had stepped in and sent his Australian counterpart on his way with a verbal volley.
Kohli had then accused the Australians of consistently abusing the DRS.
"We have been inconsistent with the DRS but we take our decisions on the field, we don't ask for confirmation from the dressing room," he had said.
"I have seen it twice while batting. I have seen their players looking upstairs (dressing room). I told the umpires, this had to stop. I don't want to mention the word but it falls in that bracket. I would never do something like that on the cricket field," he added.
Speaking to reporters ahead of the third Test in Ranchi today, Kohli said his focus was now on the cricket but he refused to back down on his claims against Smith.
"I don't regret anything that I have said but at the same time it's very important not to be stupid and go on about the same thing on a daily basis," said Kohli.
Asked about Kohli's latest comments, Smith said he was keen to move things on but still snapped back at his counterpart.
"Virat obviously stuck by his comments. From my point of view they are completely wrong. I obviously came out of the game and said I made a mistake," Smith told reporters.
"In regards that we do it consistently is absolute rubbish in my opinion. I think he was wrong in his statement."
Smith also revealed that he had met match referee Richie Richardson.
"I just met with Richie ... and the other umpires. Basically what they said was 'we want to see cricket as the winner in this Test match (and) both teams to play within the rules of the game'," said Smith.
"And they said, 'we know both teams, Australia and India Test matches are fiercely contested - number one and number two in the world. It's just about playing within the boundaries of the game'."
"Both Virat and I are meeting with Richie ahead of the game tomorrow. I think it will be a similar sort of thing with Richie ensuring that we are both here to play the game of cricket," he added.
(With AFP Inputs)