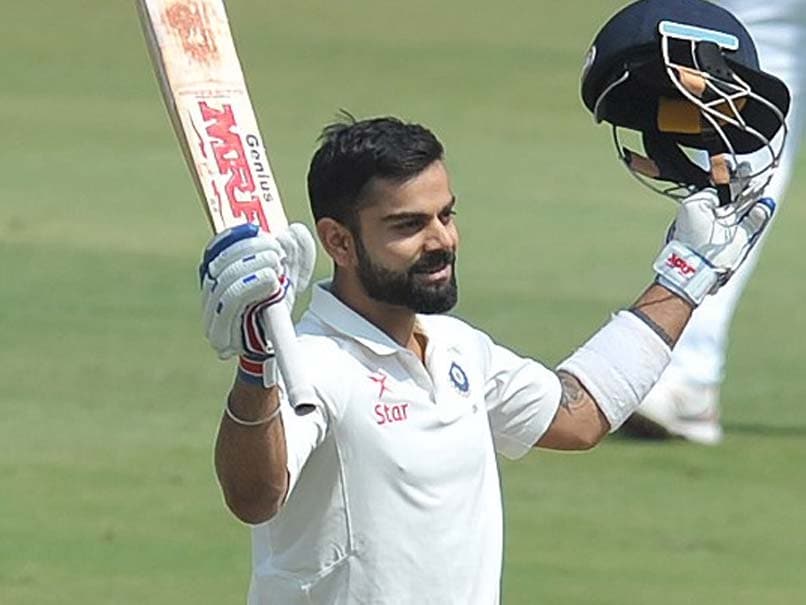 India vs Australia: Virat Kohli is the No.1 T20I-ranked batsman, 2nd in Tests and 3rd in ODIs.
© AFP
From being an aggressive and sometimes brash cricketer, Virat Kohli has evolved into a role model for others, a player that always puts the team ahead of any personal milestone. He is arguably the best batsman in the world in all formats currently and has taken to captaincy like fish to water. The Indian skipper has climbed to the lofty heights of being the top batsman in world cricket in double quick time. However, Kohli on Wednesday revealed that a lot of people lacked patience with him and wanted him to be as mature as a 35-year-old player when he was just 22.
Kohli is ranked second in ICC Ranking for Test batsman, third in ODI rankings and No.1 in T20I rankings. No other batsman in international cricket has shown such consistency and hunger for runs across all formats of the sport. While some might thrive in one format, Kohli has set the stage alight wherever he plays.
"Lot of people lacked patience with me. They wanted me to be 35-year-old mature player when I was just 22. I am pretty confident about my game now," Kohli told reporters ahead of the first Test against Australian in Pune, starting on Thursday.
"I don't judge myself after every series. I wanted to learn from my mistakes and Anil (Kumble) bhai channelled that well. He's aggressive," he added.
While Kohli's prolific form with the bat has been crucial to India's incredible run of form in Tests, his approach as captain has also helped the team in converting the defeats to draws and the draws to wins.
With the recent victory over Bangladesh, Kohli overtook Mohammad Azharuddin's record of 14 Test wins, putting him 12 wins short of Dhoni's overall record of most victories in Test matches as captain of India.
With 15 wins in 23 matches, Kohli now boasts of a win percentage of 65.22. Barring Ravi Shastri, who captained India for just one match in 1988, this is the best win percentage for any Indian Test captain in history.
His ongoing 19-match unbeaten streak in also the longest by any Indian captain, one more than Sunil Gavaskar's 18 matches without a loss in the late 70s. India's unbeaten run at home has also extended to 20 following the win in Hyderabad.
With India in such mouth-watering form, it comes as no surprise that the India skipper solely focused on his team and not bothered about who the opposition is.
It's now Australia's turn to face the music as Kohli and his team continue their march at home.
"We are aware of their skills. Their positive and negative points. But we are not bothered about the opposition too much. We tend to focus on our game. We respect every team but we focus on our skills and qualities," said Kohli.
"Every match is challenging, every series is challenging. All teams we play are of good quality."
Kohli also had words of praise for Australia pacer and former Royal Challengers Bangalore teammate Mitchell Starc.
"The way Starc has evolved is fantastic. Like you admire world-class batsmen, you admire world-class bowlers."