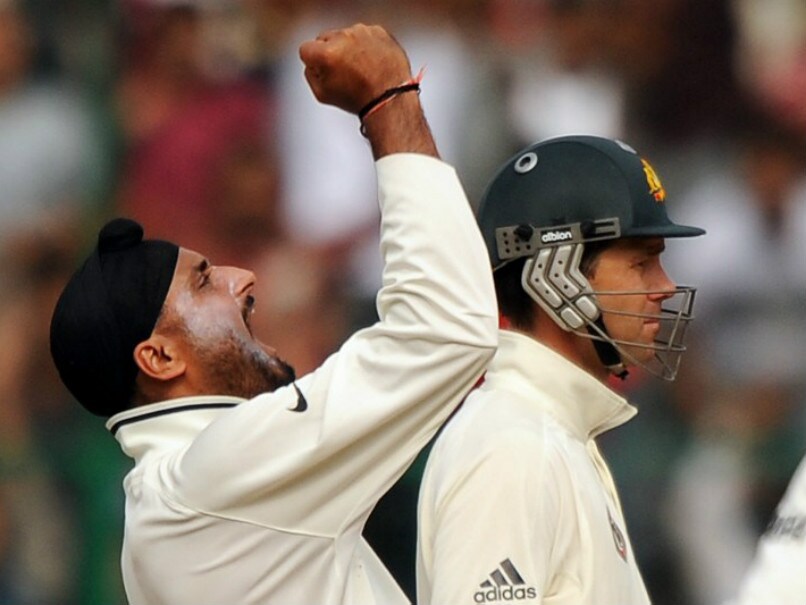 Harbhajan Singh believes the current Australian team is the weakest ever to tour India.
© AFP
The India vs Australia four-match Test series is right around the corner and Harbhajan Singh has made no bones about the fact that the hosts are overwhelming favourites to secure another series win at home. The off-spinner made a bold statement that even if the visitors play to their full potential and do really well, India would still win the series 3-0. A win in the first Test in Pune, starting on Thursday, will see the hosts retain their number one ICC Ranking in Tests.
Australia have struggled in recent months in Tests. The last time they visited the sub-continent for a Test series, Steve Smith's side was mauled 3-0 in Sri Lanka by the islanders.
They were also beaten 2-1 by South Africa at home last year, which led to severe criticism of the team in Australia.
Harbhajan knows a thing or two about taking on the Australians, having taken a record 32 wickets in the epic 2001 series at home.
"This is the weakest Australian team to visit India. The likes of Steve Waugh and Shane Warne are missing. If Australia play well India will win the series 3-0, if they don't play well then we will 4-0. And even if India don't play to their full potential, we will still win the series," Harbhajan Singh told NDTV.
Australia's batting looked in good form in the practice game against India 'A', notching a total of 469 with the likes of Smith, Shaun Marsh and Mitchell Marsh all getting a good work out. However, the visitors' bowling attack was put to the sword by India's young batsman Shreyas Iyer, who smashed an unbeaten 202 off 210 balls in the three-day game.
The Indian cricket team will be awarded a million dollars by the International Cricket Council (ICC) if they win the first Test against Australia. The big cash reward will be given to the team as prize money for retaining the number one ICC Ranking in Tests. The cut-off date for winning the amount is April 1, 2017.
Australia too are in with a shout to scoop up the $1 million prize. But while India have to win just one out of the four Tests to retain their top spot, the visitors will have to ensure that they beat India by at least a 3-0 margin.
Given India's current form, that possibility seems highly unlikely. The Virat Kohli-led side is currently unbeaten in their last 19 Test matches, and haven't lost at home in their previous 20 Tests.