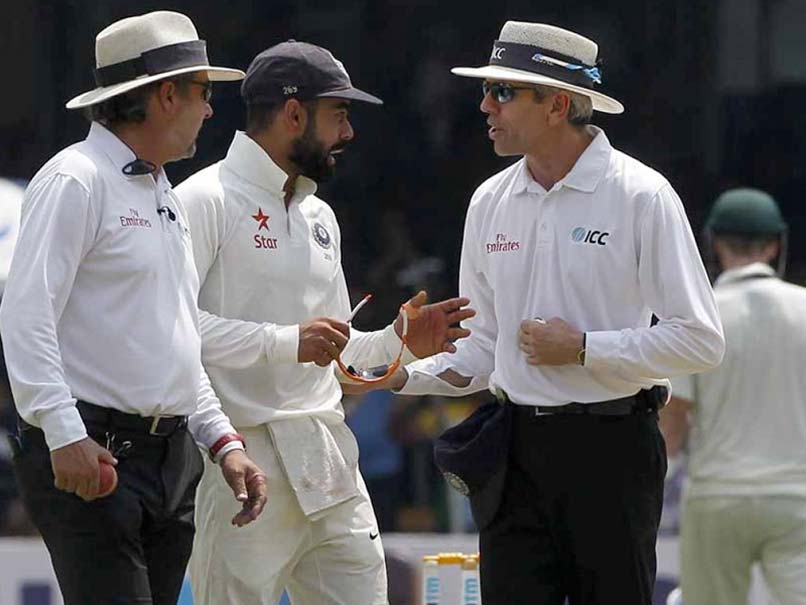 Nigel Llong will officiate as a TV umpire in Ranchi.
© BCCI
ICC match referee Chris Broad, who came under a lot of fire after the second Test was hit by controversy with Australian captain Steve Smith seeking dressing room help on a DRS verdict. Several former cricketers including former India captain Sunil Gavaskar criticised Broad for not taking any action against Smith. The Englishman has been replaced for the last two Test matches by former West Indies skipper Richie Richardson. However, the decision is as per the original schedule and not taken suddenly, as revealed by International Cricket Council (ICC), on Monday.
"There is no sudden change. Chris (Broad) was always supposed to referee in the first two Tests, while Richie Richardson was appointed for the last two Tests," the ICC spokesperson said from Dubai.
Not only the match referee but also the umpires have been changed for the last two Test matches. The new umpires are England's Ian Gould and New Zealand's Chris Gaffaney. However, Nigel Llong who was a field umpire in Pune and Bangalore, will officiate as a TV umpire in Ranchi.
The third Test match will be played in Ranchi starting on Thursday and after a week-long break during which the players celebrated Holi, both the teams assembled in Ranchi on Tuesday.
The flight from Bangalore, which brought the Australian team to Ranchi in the morning, reportedly also had a few Indian players (Lokesh Rahul, Murali Vijay, Karun Nair along with coach Anil Kumble).