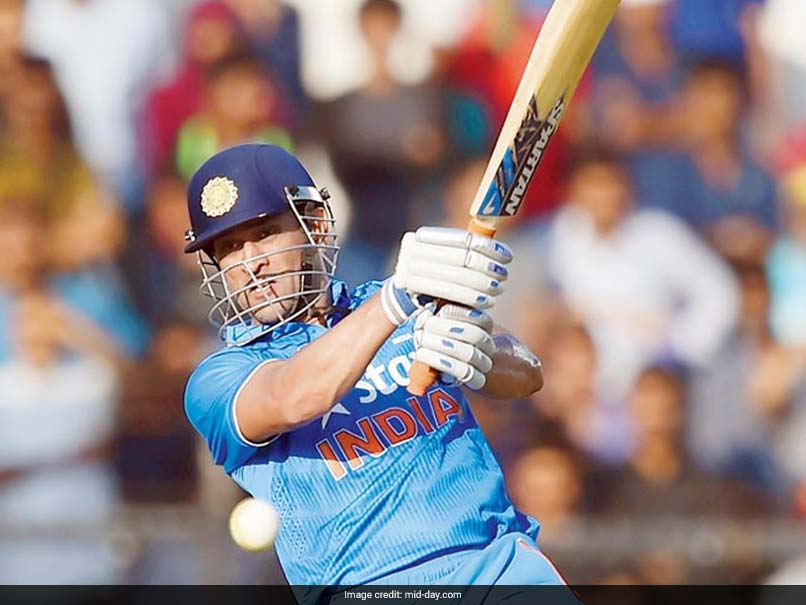 Dhoni has played 32 ODIs against Pakistan and has 1226 runs under his belt.
© AFP
Former India captain Mahendra Singh Dhoni had sent many bowlers on a leather hunt with his hard-hitting batting style. He has faced the likes of Brett Lee, Glenn McGrath, Lasith Malinga, Dale Steyn - who dominated the cricket arena for years. But, for Dhoni it was former Pakistan speedster Shoaib Akhtar who made him sweat the most on during his 13-year career. "All the fast bowlers are quite difficult, with the limited technique I had, it was very difficult to face the fast bowlers. Still, if I had to pick one, I would pick Shoaib Akhtar," said Dhoni during Virat Kohli's charity dinner on Monday.
"Very simple reason, he was quick, he was fast, he could bowl a yorker, he could bowl a bouncer but you never expected a beamer, he was a bit unpredictable, he was fun to play against," Dhoni added about Shoaib Akhtar.
Dhoni has played 32 ODIs against Pakistan and has 1226 runs under his belt at an average of 58.38. He also has two centuries and nine fifties to his name against the arch-rivals.
Dhoni played his first match against Pakistan in 2005 in Kochi where he was dismissed for paltry 3 runs by Arshad Khan. But his second match of the career against the opponents saw Dhoni in a different avatar. He made a mockery of Pakistan bowling attack and scored a brilliant 148 off 123 balls to guide India to 356 in Vizag.
Dhoni, who led India to their ICC Champions Trophy title in 2013, will hope to bat against Sri Lanka in the second match of the coveted tournament.