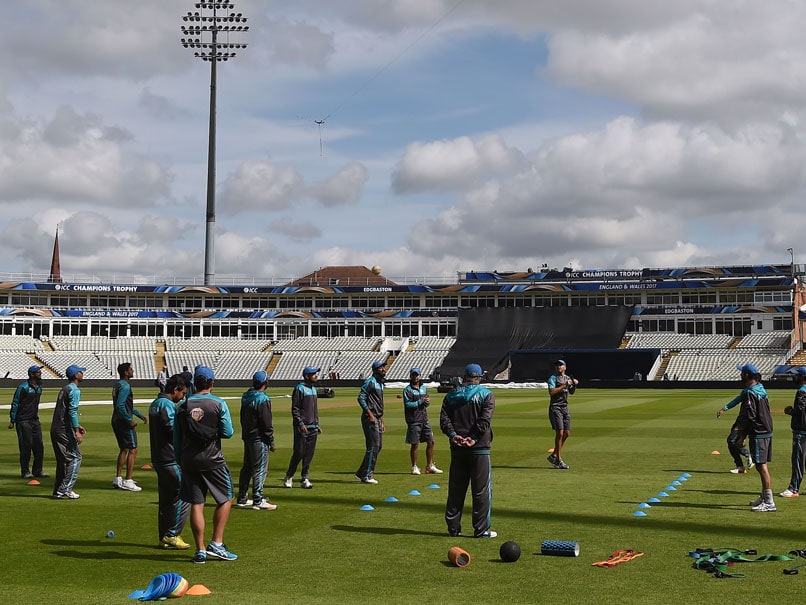 UK security agencies brief both cricket associations about security measures.
© AFP
Security has been beefed up in Edgbaston for the ICC Champions Trophy 2017 match between India and Pakistan following the terrorist attack in London, which killed six people while three attackers were shot dead. According to reports, the two cricket associations - the Board for Control of Cricket in India (BCCI) and the Pakistan Cricket Board (PCB) have been briefed about the security measures by the relevant agencies.
This was the second terrorist attack in London after the blast during the Ariana Grande concert in Manchester on May 23, which killed 23 people.
While there are no concrete indications of a terrorist threat to the India-Pakistan match, the agencies are not taking any chances.
"Several BCCI and PCB officials were told last night about a potential terrorist attack in Edgbaston," the sections of the Indian media reported, quoting sources close to the BCCI.
"There is nothing to worry about but since the intelligence units don't want to take any risk after the Manchester attack last month, they have told the officials from both teams to not talk to the media about it because it may create panic. They don't want to take any risk, however."
The BCCI had raised the security concerns with the International Cricket Council (ICC) after the Manchester attack.
"When I woke up, the first thing which I learnt was about these attacks," BCCI acting president Amitabh Choudhary had said. "As soon as I was in the BCCI office we sent out a message raising our concerns about security of the Indian team's travel, accommodation and the playing (arena). Thankfully ICC has responded to it within two hours. They have been sensitised about our concern."
The ICC had issued a release then, stating: "Our thoughts are with everyone affected by the horrific attack in Manchester. The ICC and ECB place safety and security at the ICC Champions Trophy and the ICC Women's World Cup this summer as the highest priority.
"The security situation has been very much front and centre of our preparations and we constantly review our procedures to guarantee they are as effective as possible to keep everyone safe," it added.