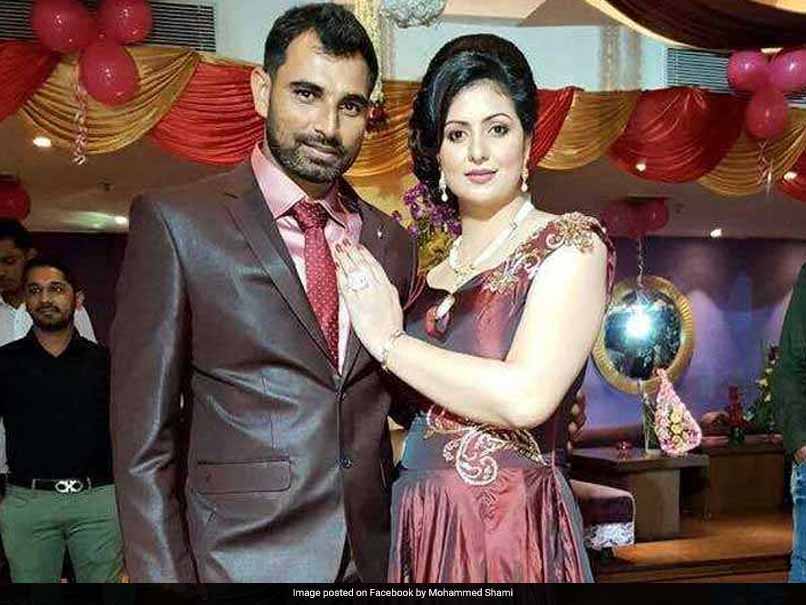 Fast bowler Mohammed Shami's wife Hasin Jahan filed a domestic violence case against him and others in Kolkata's Alipore Court on Tuesday. Jahan also sought maintenance from Shami. Jahan had earlier filed a complaint against Shami at the Lalbazar police station following which he was charged under various non-bailable and bailable sections of the Indian Penal Code (IPC), including Section 498A which amounts to cruelty to a woman by her husband or his relatives. Jahan had alleged that Shami abused her physically and mentally and that he was also involved in several extra-marital affairs. Shami has rejected all allegations.
Last month, Jahan had gone to see her injured husband Shami in the hospital but the India fast bowler refused to meet his estranged wife. "I had come to see Mohammed Shami as he was injured, but he refused to meet me. He threatened me and said 'I will see you in court now," Jahan told news agency ANI adding, "He (Mohammed Shami) met and played with our daughter, but he did not acknowledge me, his mother was acting like a bodyguard."
Shami has been given a Grade 'B' annual contract, which will make him richer by Rs 3 crore. He is currently playing for Delhi Daredvils in the Indian Premier League.
(With ANI Inputs)