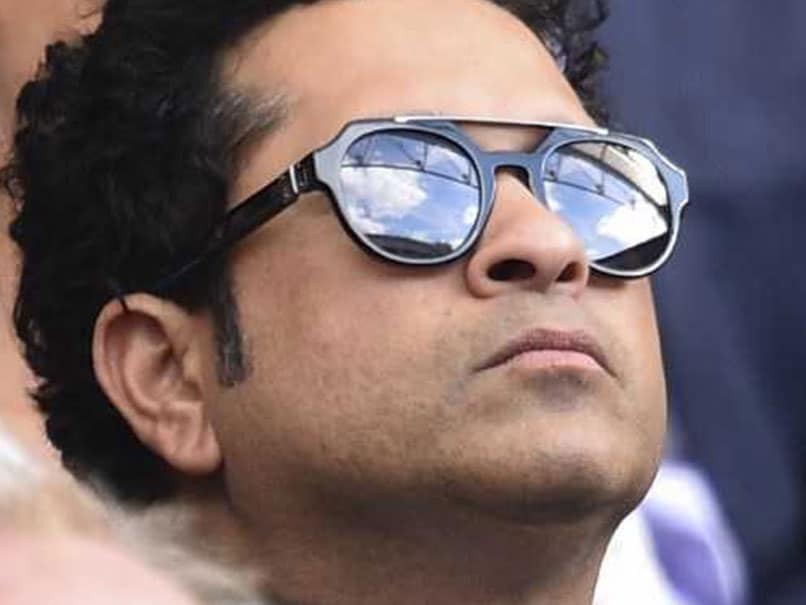 Benedict Cumberbatch said Tendulkar could play the role of superhero Doctor Strange.
© AFP
British movie and TV star Benedict Cumberbatch on Sunday said that the Indian cricket legend Sachin Tendulkar is a perfect fit to play the role of superhero Doctor Strange. Cumberbatch, who portrays the role of a neurosurgeon turned sorcerer on the big screen, spoke about it when he met the former Australian cricket sensation Brett Lee during the "Avengers: Infinity War" press tour in Singapore. When Lee asked Cumberbatch for his view on which cricketer would be able to ace the role of Doctor Strange, the British star was quick to take the Master Blaster's name.
"Sachin Tendulkar would do quite well in fitting the role as Doctor Strange as he is quite extraordinary," Cumberbatch said.
When the 41-year-old British star was asked about his favourite cricketer, he said, "Graham Gooch was my hero when growing up. I loved playing cricket and because I was a wicketkeeper, I had my eye on Jack Russell."
Marvel Studios' "Avengers: Infinity War" is set to release in India on April 27.
Tendulkar, who is considered as the cricket-god in India, penned India captain Virat Kohli's profile in TIME's 100 most influential people list.
Kohli thanked the 'Master Blaster' for his "warm and encouraging words" and said it was an honour to make it to the TIME magazine's 100 most influential people of 2018.
Recalling the time when he first saw Kohli, Tendulkar wrote: "The U-19 World Cup in 2008 was very important for India, as it would define the next bunch of youngsters who would go on to represent the nation. That was the first time I watched this young, passionate player lead India. Today Virat Kohli is a household name and a champion in cricket. Even back then, his hunger for runs and consistency was remarkable, something that has become the hallmark of his game.
(With IANS inputs)