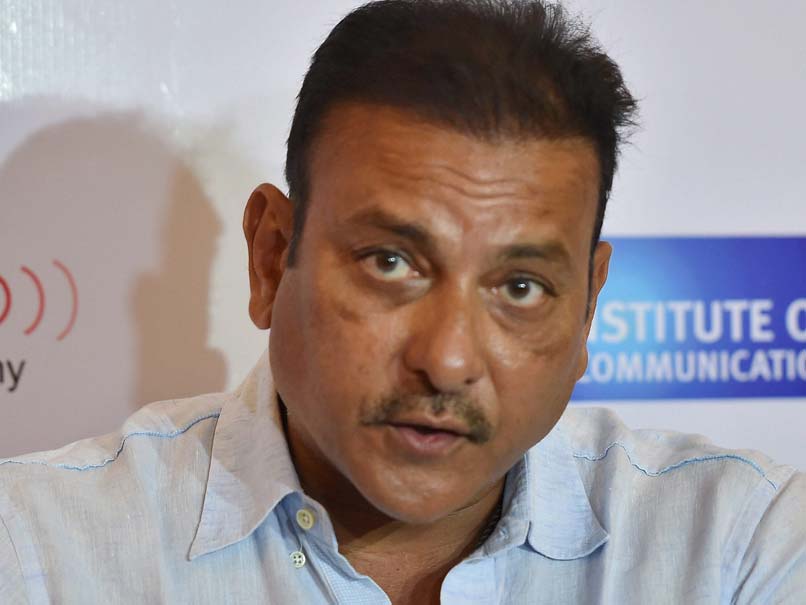 Ravi Shastri was Team India director from 2014-16
© AFP
Former Indian team director Ravi Shastri on Tuesday decided to apply for the position of Indian team's head coach. He was the director of the team between 2014 and 2016 during which he led India to the semi-finals of the World Cup in 2015. Shastri had also applied for the job last year but Anil Kumble was preferred over him. Kumble had resigned as the coach of the Indian cricket team last week. This came after the Board of Control for Cricket in India (BCCI) decided to not renew his one-year contract and invited fresh applications for the top post.
Kumble's contract as the head coach of the Indian team expired after the ICC Champions Trophy and he was not interested in an extension.
Hours after resigning, the former India captain put out a statement on Twitter and wrote,"the captain had reservations with my 'style'... In light of these 'reservations'. I believe it is best I hand over this responsibility to whomever the CAC and BCCI deem fit."
The situation had snowballed just prior to the ICC Champions Trophy with the BCCI issuing a press release, asking for applications for the post of head coach for the Indian men's cricket team.
Always loved working with Team India and hopefully they find the coach most suited for their team.

— Gary Kirsten (@Gary_Kirsten) June 27, 2017
Shastri was not among the people who had applied for the post of Head Coach when the BCCI had issued the first release. That list included Virender Sehwag, Tom Moody, Richard Pybus and Lalchand Rajput, among others.
During Shastri's tenure as Team Director, India won the Test series in Sri Lanka after a gap of 22 years and also outplayed South Africa 3-0 in a four-Test home series before clinching the Asia Cup.
It then came out that Shastri desperately wanted to continue his association with the Indian team, but the BCCI's Cricket Advisory Committee (CAC), comprising of Sachin Tendulkar, Sourav Ganguly and VVS Laxman, chose Kumble ahead of Shastri.
It will now be interesting to see whether Shastri appears for an interview with CAC or he is directly chosen for the top post. Shastri and Sourav Ganguly don't get along is no secret in India's cricketing circles. It was all out in the open soon after the BCCI appointed Kumble as coach of the Indian cricket team in 2016 after consulting the Cricket Advisory Committee, of which Ganguly is a part. Shastri and Ganguly then went on to trade several blows in full public view, accusing each other of lacking professionalism. 
Speaking to Wisden India, the former Indian team director termed Dhoni as a 'dada captain' and omitted Ganguly's name from the list of the best Indian skippers.