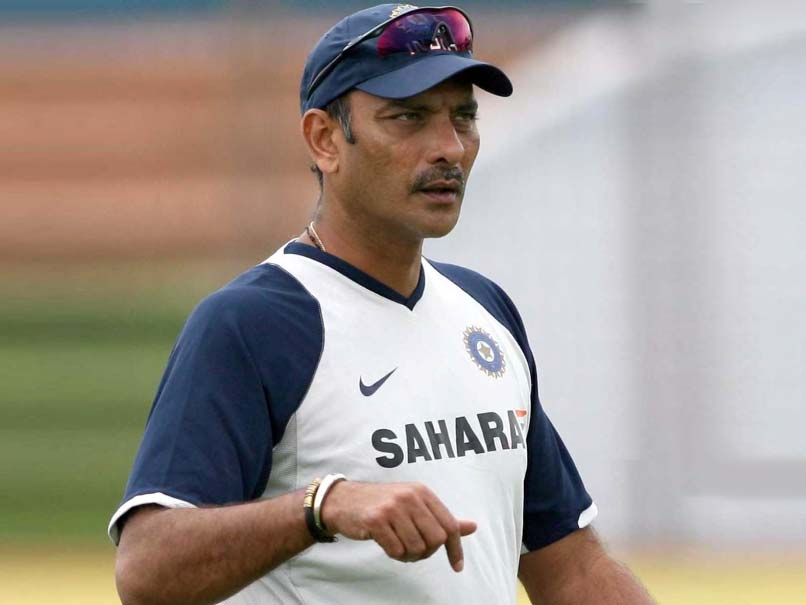 Ravi Shastri has thrown his hat in the ring for India coach position
© AFP
The news of Ravi Shastri wanting to apply for the position of India's cricket team has put the spotlight back on captain Virat Kohli. Shastri, who is known to enjoy a great working relationship with Kohli, was not among the applicants when the Board of Control for Cricket in India (BCCI) advertised the role ahead of the Champions Trophy. With Anil Kumble revealing that the captain had reservations about his style and Shastri showing a sudden interest in replacing the legendary leg-spinner, fans are now asking whether Kohli is pushing for the latter's appointment.
Several former cricketers have questioned the importance given to Kohli's inputs while selecting the Indian cricket team's coach. Experts feel that the coach's fortunes cannot be decided based on the whims and fancies of the captain.
Fielding coach R. Sridhar has now offered a rather interesting perspective on what differentiates Shastri from Kumble.
"Shastri was somebody who was character-based. He wanted characters in the team, so he worked on that kind of approach. He wanted to take that approach to the field. Kumble was someone who wanted to achieve excellence in his own way," he told the Hindustan Times.
"They were two different people, they cannot be the same," Sridhar added.
He believes that a captain should have the freedom to follow his instincts in order to lead the pack successfully.
"What is important in today's cricket as a leader is to follow the energies within the group. It is important to be receptive. You have to yield to the demands of the group and you have to make sure that each guy is in the best possible space," said Sridhar.
He also went on to spell out what it would take for Kohli to be a good leader.
"The current Indian team has some great experience. So we should allow that experience to take over and be inclusive and take the best possible decisions for the team. What is important to be a good leader is to be a good follower," added Sridhar.
It will be interesting to see whether Shastri appears for an interview with Cricket Advisory Committee (CAC) or he is directly chosen for the top post.
It's no secret that Shastri and Sourav Ganguly don't get along. It was all out in the open soon after the BCCI appointed Kumble as coach of the Indian cricket team in 2016 after consulting the CAC, of which Ganguly is a part.
Shastri and Ganguly then went on to trade several blows in full public view, accusing each other of lacking professionalism.
Speaking to Wisden India, Shastri had termed Mahendra Singh Dhoni as a 'dada captain' and omitted Ganguly's name altogether from the list of the best Indian skippers.