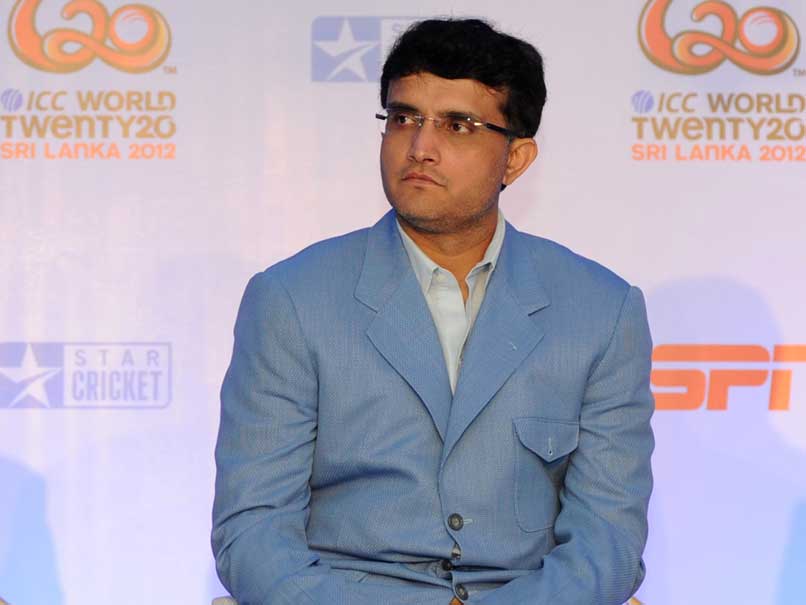 Sourav Ganguly in BCCI's new 7-member Special Committee
© AFP
The Board of Control for Cricket in India (BCCI) on Tuesday created a seven-member committee to look into the implementation of the Lodha Panel reforms. Indian Premier League (IPL) chairman Rajeev Shukla will head the committee while former India captain Sourav Ganguly, BCCI treasurer Anirudh Chaudhry and acting secretary Amitabh Choudhary are also part of the panel which will identify critical points in implementation of the Justice RM Lodha committee recommendations. The committee also include TC Mathew, Naba Bhattacharjee and Jay Shah.
"In terms of the decision taken in the Special General Meeting held at the Cricket Centre, Mumbai on June 26, 2017 with regard to the issues relating to the implementation of the judgment of the Hon'ble Supreme Court dated July 18, 2016, the undersigned is pleased to announce the following seven-member committee to identify the few critical points in respect of the said judgement for the General Body of the BCCI to consider before its submission to the Hon'ble Supreme Court," a BCCI release stated.
They have been tasked to identify the critical areas of implementation before the report is presented to the board's General Body for consideration prior to its submission to the Supreme Court. The panel is expected to meet on June 30 with their inputs.
"In view of the fact that the next date of hearing in the matter is fixed for July 14, 2017, the committee is requested to fix an early date for its meeting in order to ensure that the above task is undertaken with utmost urgency and its written report circulated by July 10, 2017 so that the same may be considered by the General Body and finalized prior to the above hearing," the release added.
The BCCI, at its SGM, had made it clear that the Lodha Committee recommendations would not be accepted in toto, as was being asked by the Supreme Court-appointed Committee of Administrators (CoA).
BCCI's defiance was being orchestrated by its former president N. Srinivasan, who had also attended the SGM.