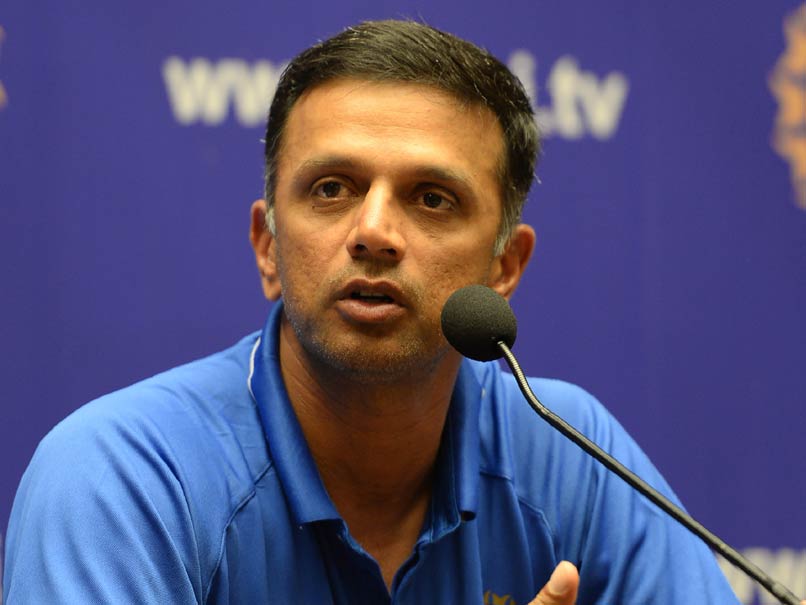 Rahul Dravid had refused to take extra credit or money and asked for equal pay among the support staff.
© AFP
Indian batting legend Rahul Dravid won a lot of plaudits after coaching Team India to the 2018 ICC Under-19 Cricket World Cup title in New Zealand earlier this month. Following India's historic title triumph, the Indian cricket board announced cash rewards for the coach (Rs 50 lakh), team members (Rs 30 lakh) and coaching staff (Rs 20 lakh). However, not impressed by the idea, Dravid asked BCCI to bring parity in the incentives. In the wake of Dravid's request, the BCCI on Sunday accepted the proposal and went forward with equal pay for the coaching staff.
Dravid's gesture became the talk of the town and twitterati were left in awe of the former India captain's selfless gesture. 
Soon enough many fans took to Twitter and lauded the legendary batsman, with some even wanting he be made the Prime Minister of the country.
Can we please just elect Dravid to the post of PM?

I know it sounds silly, but this is the kind of person India needs. Someone who cares for others. Everything else can be learnt, but decency & kindness come from within.
https://t.co/UjshjFTJFR

— VISHAL DADLANI (@VishalDadlani) February 25, 2018
#RahulDravid for PM, please! #Respect #Inspirational https://t.co/Bz0Pj50VLz

— Souvik Chakraborty (@oldmonkwalking) February 26, 2018
Rahul Dravid is PM material...

— Manav (Abhay Shah) (@atsmobus) February 26, 2018
I will vote for any party that promises to make Rahul Dravid our PM. #DravidforPM

— Bhavik (@BhaWicked) February 25, 2018
No matter how random, but the only person I wish to be this country's PM is Rahul Dravid.

— Chirag Jain (@cheeragdilli) February 25, 2018
Rahul Dravid questioned BCCI's pay disparity between him and his support staff: Reports

MAKE HIM PM!

— Clinton Senapati (@94Clinty) February 7, 2018
Rahul Dravid should run this nation.

— nyn (@UniqueIdiot_) February 6, 2018
#RahulDravid for PM

— Asif Rahman (@asif_ohidur) February 6, 2018
Rahul Dravid for PM in 2024 #whataMAN

— dwarika uniyal (@Dwari1008) February 6, 2018
According to a report in the Indian Express, the BCCI announced that every member of the coaching staff, including the coach, will receive Rs 25 lakh.
Even after India's record fourth World Cup win, Dravid had spoken about the awkwardness of hogging the limelight.
"Coaching this team I tend to get a lot of attention, but it is really about the quality of support staff that we have had and the effort they have put in has been amazing."
"It's a bit embarrassing at times because I tend to get a lot of attention and focus, but it is really about the support staff and the quality of people that we've had. I don't want to mention names but everyone in the support staff has put in a great effort. We do the best for the kids," Dravid had said.