Story Progress
Back to home
Pakistan Will Start Building Team For 2019 World Cup: Inzamam-Ul-Haq
The 2019 World Cup will be held in England and Wales from May 30 to June 15.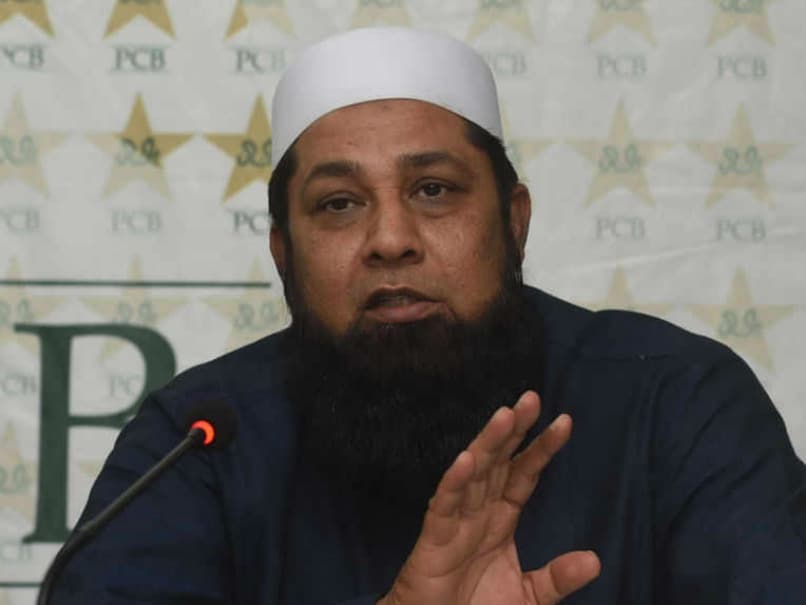 Inzamam-ul-Haq is the chief selector of Pakistan.
© AFP
Highlights
Inzamam is a former Pakistan cricket captain

He is currently the chief selector of PCB

He is now thinking of building a team for the 2019 World Cup
Former Pakistan captain and currently the chief selector, Inzamam-ul-Haq on Friday said the time had come to start thinking about building a team for the 2019 World Cup. The next quadrennial event will be held in England and Wales from May 30 to June 15. This will be the fifth time England will host cricket's most prestigious tournament.
"The World Cup is on our mind and we have to see how many of the available players can be in the national team when the tournament is held in 2019," he told a press conference in Lahore.
He, however, ruled out any drastic changes in the team following the six successive Test defeats in Sharjah, New Zealand and Australia besides poor performances in one-day cricket which has seen Pakistan drubbed 1-4 in England and Australia and is currently languishing at number eight in world rankings.
"Obviously when the team does not perform it makes everyone sad including our former players. But it does not mean we chop and change because of this. Our main task is to keep the next World Cup in mind," he said.
Asked about current test captain, Misbah-u-Haq,Inzamam, a veteran of 120 Tests, said that there was no doubt that the senior batsman had his own place in Pakistan cricket.
"There is no denying that he has contributed a lot but everyone has to step down at some stage of their career this is the way life is and as far as the captaincy issue is concerned that is not my domain and this is for the Pakistan Cricket Board to decide," he said.
The 46-year-old also made it clear that as chief selector he had always listened and given priority to the views of the captain and head coach as they were the ones who had made the team perform. "Even when I was captain I also always insisted on having the team that I wanted from the selectors."
He made the point that Pakistan needed to strengthen its domestic structure and prepare better pitches so that young players are groomed properly before being considered for the national teams.
Inzamam disclosed that presently three former Test players were receiving training to become curators and they would play a major role in preparing pitches in future in domestic cricket.
"We play most of our cricket at home and this is where we have to pay the most attention."
Inzamam also said that it was a fact that Pakistan needed players with better strike rates for all formats. "I think Sharjeel Khan and Babar Azam were the two youngsters who stood out in Australia."
The chief selector said he had spoken to regional coaches and around 20 of the best performers of domestic cricket would soon be invited to the national cricket academy to improve their game awareness, skills and fitness.
The 46-year-old was also asked about the round table conference being hosted by the PCB next month and he said it was a good step.
"I think the conference will produce some positives and it is always good to take inputs from our former players. We want to also find out how they think our team's performance can be improved," he said.
Asked about the criteria for selection and reminded of the outstanding performances of Salman Butt and Kamran Akmal this season, Inzamam said: "My view is just that after five years away from the game one requires a full season or more to get back into his old method and system.
Promoted
"As far as Kamran is concerned he has done well unfortunately with Sarfaraz in the side we can't find a place for him in the side right now," he said.
(With inputs from PTI)
Topics mentioned in this article