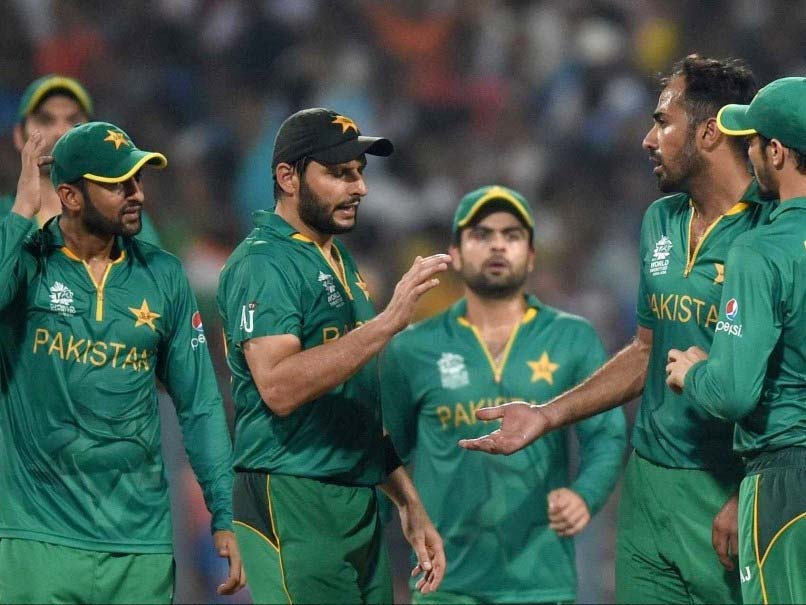 Pakistani players have lost their cool on multiple occasions on the field.
© AFP
When it comes to passion, few sides can match the Pakistan cricket team. Sheer will to fight has often been their greatest weapon, winning them games they had no business of winning. But when you have players like Shoaib Akhtar, Shahid Afridi and Wahab Riaz in the ranks, sometimes the fight spills over and even teammates are not safe from the assault.
Here are some instance when the Pakistani stars, current and former, took on their own:
Javed Miandad vs Shahid Afridi
This one would have platinum jubilee in Bollywood.
It so happened, that Afridi was seeking a farewell match to sign off on his Pakistan career, but Miandad didn't think much of the idea. The veteran went on to state that money was all Afridi was interested in.
Miandad even went to the extent of accusing Afridi of fixing matches. Needless to say, the Pathan was not amused. He threatened legal action against Miandad. Afridi also threw counter-punches at Miandad, saying that the latter always had money issues and in fact, he was the one fixing matches.
It is also said that underworld don Dawood Ibrahim was not particularly impressed with Afridi's antics and even threatened him with death. Miandad's son is married to Dawood's daughter.
However, peace was restored when other veteran cricketers intervened.
Shoaib Akhtar vs Wasim Akram
Then we have Shoaib Akhtar, all heart on sleeve, dodgy knees and a lot of anger. His autobiography was quite a piece of work too, as he rustled up quite a few controversies.
The biggest was when he accused the one and only Wasim Akram of ruining his career. It seems Wasim was instrumental in Shoaib's debut and was "afraid" of Shoaib, the reason why he didn't want the Rawalpindi Express in his side.
Akram is not one to keep quiet either. He retorted that Shoaib was a "problem", both as an active player and even after.
Shoaib Akhtar vs Mohammad Asif
Wasim was lucky, since he got away with just words. Mohamed Asif not so much.
Shoaib took a bat to Asif during a pitched battle in the dressing room, just around the T20 World Cup in 2007, to the extent that the latter's leg took quite a battering.
As always, it was someone else's fault. Shoaib this time took on Afridi, accusing him of the being the reason for the clash with Asif. Afridi denied the accusation and Shoaib was kicked out of the squad.
Wahab Riaz vs Ahmed Shehzad
Riaz was back in action, this time taking a swing at Pakistan batsman Ahmed Shehzad during the Pakistan Super League in February of this year in the United Arab Emirates.
Shehzad hit Wahab for a six, and was bowled next ball. Riaz let out a loud scream and something in between didn't impress the dismissed batsman. Then it all came down to the pushing contest before other players and the umpires intervened.
Both the players faced stiff fines and warnings from the Pakistan Cricket Board.