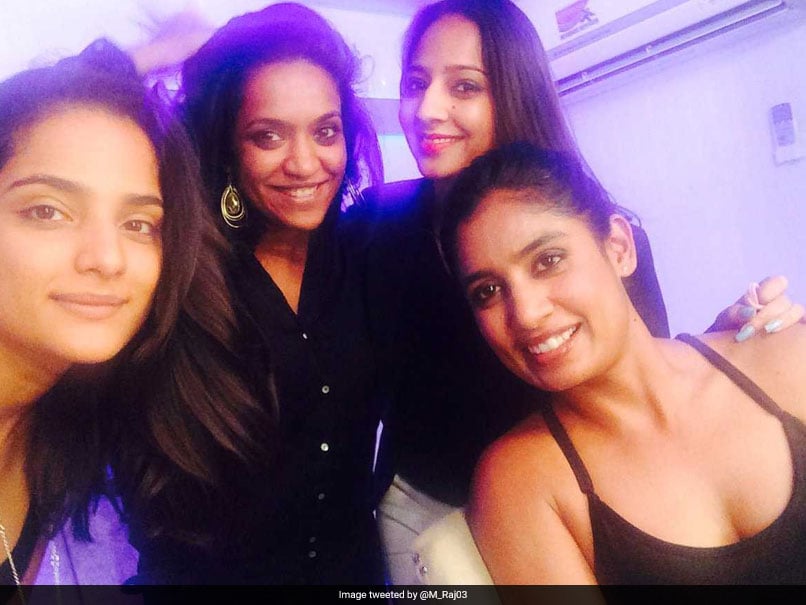 Mithali Raj uploaded a photo on Twitter.
© Twitter
Mithali Raj has made headlines in the recent past for all the right reasons, for leading the Indian women's cricket team to the ICC Women's World Cup final, as well as for other reasons. One of the most celebrated woman cricketers of India, Mithali uploaded a throwback picture on Twitter and captioned it as "#tb #PostShootSelfie #funtimes #girlstakeover". Some trolled her over what she wore in the picture, but her fans soon sent them packing with a barrage of counters and tweets in the cricketer's favour.
Her Choice.. Delete ur comment & change ur mentality..

— Ankita (@im_anku) September 6, 2017
Pl let the Indian girls live their life... Don't decide what's good and what's bad for them, for God Sake. #SupportIndianWomenCricketCaptain

— krishnendu (@krish25978) September 7, 2017
 

— Pioneer Alliance (@PioneerAlliance) September 7, 2017
Mithali's supporters slammed the trolls and told them to change their mentality.
I m sure, you didn't comment when she did good in cricket, we are in 2017. Soch badlo desh badlo.

— nick bhavsar (@nikunj232) September 6, 2017
Don't troll guys. Nothing bad in dress. Pls clean your mind first.

— Swadesh Jadon (@Swadesh_KSingh) September 6, 2017
Wts wrong in her dressing sense?Ntng.Who da hell r u man?Frst go n do ur duty, that's her choice.Who cares u no one ya no one.Proud of u jii

— @iamnaveen3 (@Beingnaveen3) September 6, 2017
why everyone lost their brain, don't know,mithali you are beautiful, thumbs up

— (@ShofiulTanvir) September 7, 2017
The 38-year-old cricketer became the first woman cricketer to score seven consecutive half-centuries in One-day Internationals (ODIs) during the World Cup. She also surpassed former England captain Charlotte Edwards and became the all-time highest run-getter in ODIs and registered the record of most number of fifties in ODIs, 49.
Mithali was also in the news for off-field incidents. She had, just prior to the World Cup, told off a reporter during a press conference for asking who her favourite male cricketer was.
She was later also seen reading a book before going in to bat, which also made news.