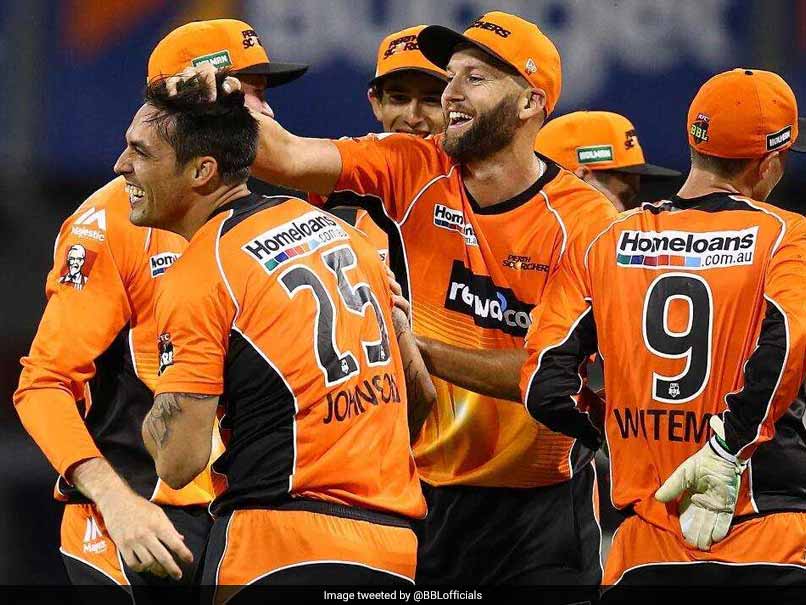 Mitchell Johnson produced a stunning effort while fielding at deep square leg.
© Twitter
Mitchell Johnson loves playing against the English, there can no denying that. The left-arm pacer destroyed England in the 2013-14 Ashes series and despite retiring from international cricket, his love affair with England refuses to end. Playing for Perth Scorchers against England Lions, Johnson was pumped up with desire to relive old times. And though he might not have had the same impact as he did in 2013/14 where he picked up 37 Ashes wickets, he did manage to do something amazing that surprised even himself.
Fielding at the square-leg boundary, Johnson dived a little to stop the ball from going for a boundary, got up and unleashed a rocket throw, which directly hit the stumps and found Dom Bess short of his crease at the non-striker's end.
#VIDEO | What an arm on Johnno?! He threw this ripper in yesterday's trial match at Optus Stadium against the England Lions ; #MADETOUGH pic.twitter.com/BrjDpeIKSH

— Perth Scorchers (@ScorchersBBL) December 15, 2017
Speaking later, the left-arm fast bowler admitted that the throw was all down to luck.
"Well, I haven't been practicing my throwing too much, to be honest, if at all. It did not look like missing. I'll go back a little. The ball did come down, I was thinking this could go for four. I decided to dive on the ball, which probably I didn't need to. I fell on the side of my ribs, which hurt a little bit. It is quite soft but I could hear a big thud. Then lucky enough to get the throw in and hit the stump. It was all luck, that's all it was," said a beaming Johnson.
The game was a trial match at the new 60,000-seater Perth stadium.