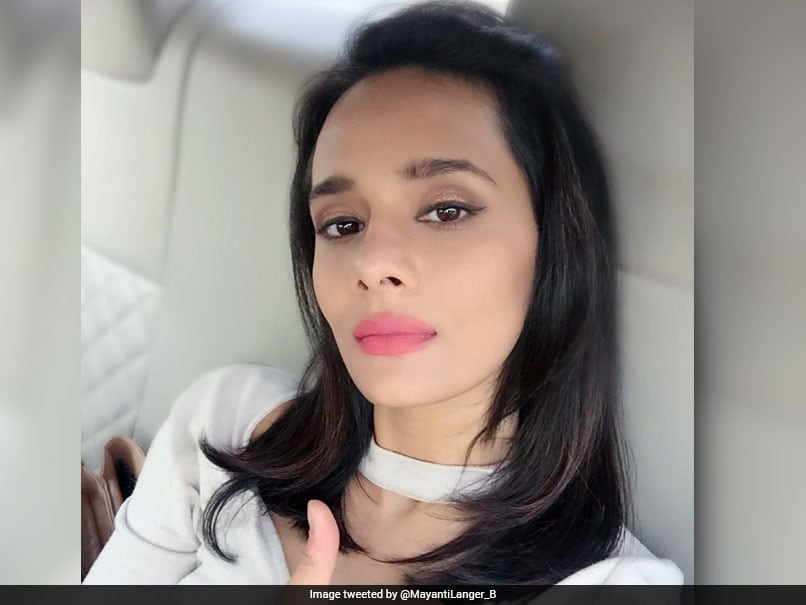 Mayanti Langer's tweet interested most of Suresh Raina's fans.
© Twitter
Mayanti Langer, television presenter and wife of Indian cricketer Stuart Binny, was recently in Kanpur as part of the broadcaster's coverage of the 3rd ODI between India and New Zealand. At the Green Park stadium, she spotted a Wi-Fi network named after star left-hander Suresh Raina. Mayanti uploaded a screenshot of the same and tweeted Raina. "Hi @ImRaina possible to get the password to your network?," she tweeted. Raina, who plays for Uttar Pradesh in the Ranji Trophy, plays a lot of his domestic cricket at the same venue.
While there was no reply from Raina, Twitterati didn't miss the opportunity indulge in some fun at the batsman's expense.
Ask his nephew. He deals with such things. :D

— Ashwin Natarajan (@ashwin91) October 29, 2017
Raina, who has been out of the Indian team for a long time, recently told NDTV that he was working hard to earn his place back in the team.
"I am working hard and there is nothing tough in life, if you enjoy your process and enjoy your cricket and I have always done that," he said.
"When I got injured that was a difficult time of my life. So it (the comeback) is nothing and I am enjoying it and things will come in my time," the former Chennai Super Kings player said.
There were reports that Raina failed the Yo-Yo Test. Asked about it, Raina quipped, "You (the reporters) speak to BCCI."