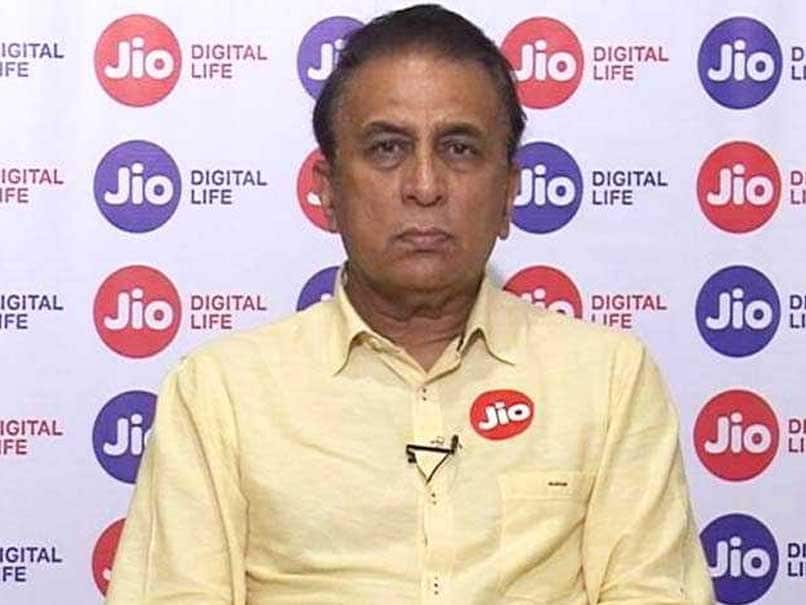 Sunil Gavaskar reckoned Virat Kohli should come out with a statement and clear the air
© NDTV
Former India captain Sunil Gavaskar had asked for more clarity on people assuming Anil Kumble was more of an 'overbearing' figure. He told NDTV in an exclusive chat that this would benefit the next coach, who would know what he could or couldn't do. All of this spawns from the Twitter message that departing coach Anil Kumble left, clearly stating that there were issues between him and Team India captain Virat Kohli and other players, who found his approach overbearing and 'headmasterly'. "Let's wait and see what they found wrong in Anil Kumble. We need to also find out whether they found it overbearing and what exactly is overbearing. Let's get a clarification also.
"All that I am saying because of the next coach. So the next coach knows exactly where he stands. 'If I do this, is this going to be overbearing. If I tell you to report to practice at 9.30, is it going to be overbearing. If I say to you that I want some extra nets from you, I want you to catch 50 more catches or if I want you to bowl 20 more deliveries in the nets, is it overbearing'. For the next coach's sake it is important that these things are clarified."
Talking about who is the boss. whether it is the captain or the coach, Gavaskar said, "On the field the captain is the boss, off the field it's the coach or the manager. The coach and the manager is responsible for preparing the players."
Asked if Kohli should come out with his version of things, Gavaskar added, "My advice to Virat would be to make a statement and make things clear. Kumble also needs to clarify who in the BCCI informed him about Virat's unhappiness about him. A statement from Kohli will help clear the air, saying this is what I feel and my issue with Kumble."
On being asked what could have been the issue that led to such a situation, Gavaskar went on to add, "Let's wait and see what exactly players found wrong in Anil Kumble."
The 67-year-old made it clear that a meeting of the Cricket Advisory Committee (CAC) to pick the next coach will be a waste of time and instead suggested to ask the captain and players who they want as coach.
"It is because of the team and the captain not liking Anil Kumble's methods we have come to this situation. Why not save all the trouble and ask them while they are in the West Indies, 'Listen, you guys, who do want as coach. We have eight or ten applications or whatever applications... So who do you want as coach' and that's it. Simple."