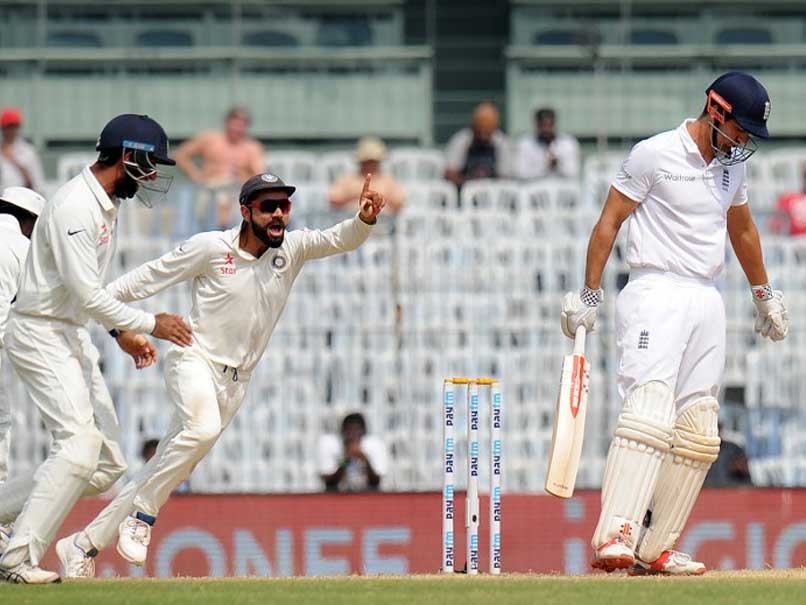 India tour's of England will start in July 3 later this year.
© AFP
India's ICC World Cup winning coach Gary Kirsten feels that India's tour of England in July later this year will be a competitive series. India will face England for three Twenty20 Internationals (T20I), three One-Day Internationals (ODI) and five Tests. The series will start on July 3 and will be played till September 11. Kirsten also added that the battle between the two great sides will be great fun to watch. "India-England series will be a competitive series, it will be a good series. It will be great fun watching the battle between two great sides," Kirsten said.
Kirsten, who is also the assistant coach of Royal Challengers Bangalore (RCB) in the 11th season of the Indian Premier League (IPL) 2018, said that he loves working with Virat Kohli and believes that Kohli's eagerness to learn about his game and improving on it makes him one of the greats of modern day cricket.
"Kohli is a great player. He continues to improve and get better. I enjoy working with him because he wants to learn about his game and all great players do that," the former South African cricketer said.
Talking about RCB's performance in the IPL 2018, Kirsten said, "It's my first year with the team, I have really enjoyed the time with the team."
"It's very different coaching a franchise team and an international team, but I am not the head coach of the RCB, I am just an assistant coach. So for me to come and assist the team is something which I really enjoyed," he added.
When asked about the rapid rise of T20 cricket and its effect on the traditional format of the game, Kirsten said, "I enjoy T20 cricket. It really appeals to the younger generation. It's very entertaining, my kids enjoy watching T20 cricket more than anything else.
"Test cricket will always gonna be there. It's the purest form of the game, people who have grown with Test cricket will always love it. But the only concern I have with Test cricket is outside of England and Australia, the crowds are waning," he said.
(With IANS inputs)